Why Outdoor Temporary Storage Tents Will Be Better?
Views:18 Author:Site Editor Publish Time: 2018-05-04 Origin:Site Inquire
Compared with traditional warehouses, outdoor storage tents are gradually favored by many manufacturers because of their flexible, efficient and convenient features. As LPoutdoors storage tents have always had a good reputation abroad, this time Tanzania's customer had purchased a large number of outdoor temporary storage tents from us!

Cooperation Project: Large quantities of goods stored in Tanzania outside need temporary storage space. So LPoutdoors provided five sets 10x20m outdoor temporary storage tents.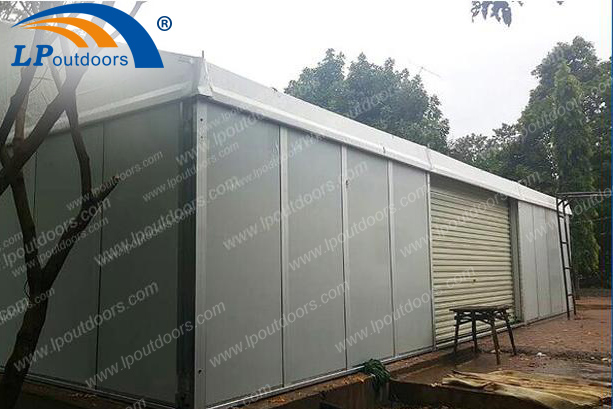 LPoutdoors provides 1,000 square meters temporary storage tents forTanzania customer. Due to the customer's high storage requirements. It not only need to shelter from rain and sun, but also need to insulate and durable, so we are provides a simple and cost-effective simple storage tent scheme. The use of sandwich walls for side walls provides shade, anti-rain, flame retardant, durability, and superior thermal insulation features, ensuring that the stored goods are not affected by any weather conditions. Save a lot of storage costs!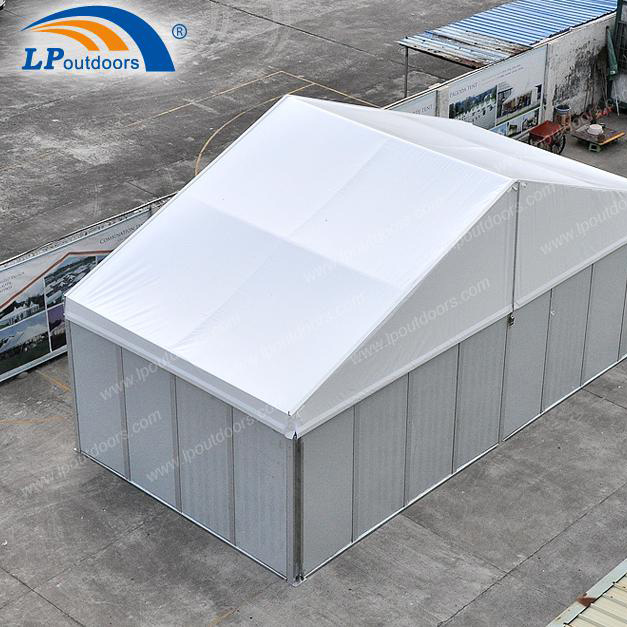 Moreover, the outdoor storage tent of LPoutdoors adopts a fabricated structure, so it is possible to build and install it directly on the original site without relocating the goods, saving more manpower and time costs. At the same time, the building of the tent can be installed quickly.In a short time, can provide large-scale storage space for Tanzania customers!

Therefore, whether it is for the quality of storage tents or building efficiency, customer feedback is very satisfied, quite in line with his heart's expectations!