Covering Temporary Ice Rink- Curved Sports Tent From LP Outdoors
Views:113 Author:LPOutdoors Tent Publish Time: 2020-01-15 Origin:Ice Rink- Curved Sports Tent Inquire
Are you interested in covering your temporary ice rink?
We specialize in covering temporary ice rinks and boast an extensive capacity. Rest assured, we will be able to help you further.
By installing a temporary construction over your ice rink, you are ready to take on several challenges, straightaway. And that comes into effect even before the ice rink is used. Positioning your cover in front of the ice rink enables you to continue working on the rink undisturbed.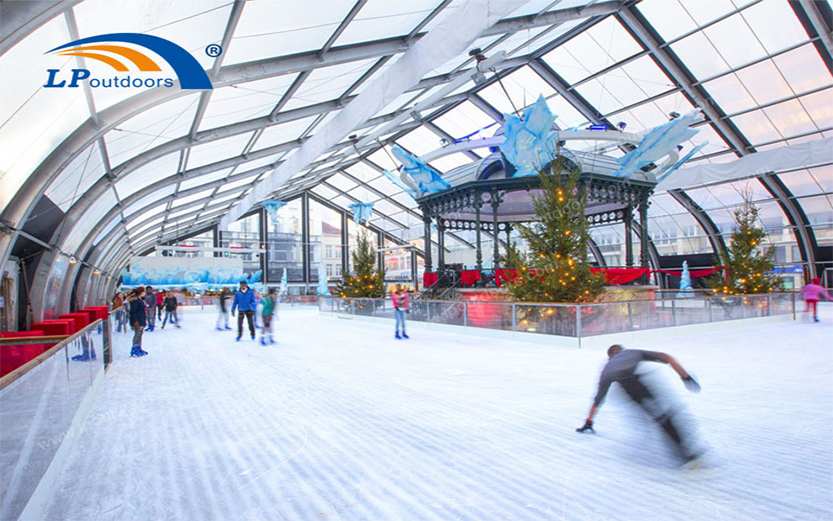 Why choose LP Outdoors ice rink curved tent?
We offer more than the traditional aluminum A-frame tent and have an extensive range of tent and roof designs for you. Arcum tents, polygon or acurved roof? Divergent sidewall heights? It's all possible. Do you want the ice rink to be the showpiece of your event? Our unique tents are the perfect solution.