Romantic Outdoor Party Wedding Tent With Transparent Wall
Views:70 Author:LPOutdoors Tent Publish Time: 2020-02-24 Origin:LP Outdoors Inquire
While outdoor wedding tentsare increasingly accepted, people have higher requirements and standards for various wedding tents. Therefore, in order to meet the needs of more people,LPOUTDOORS continuously improves the production capacity and continuously launches new wedding tents.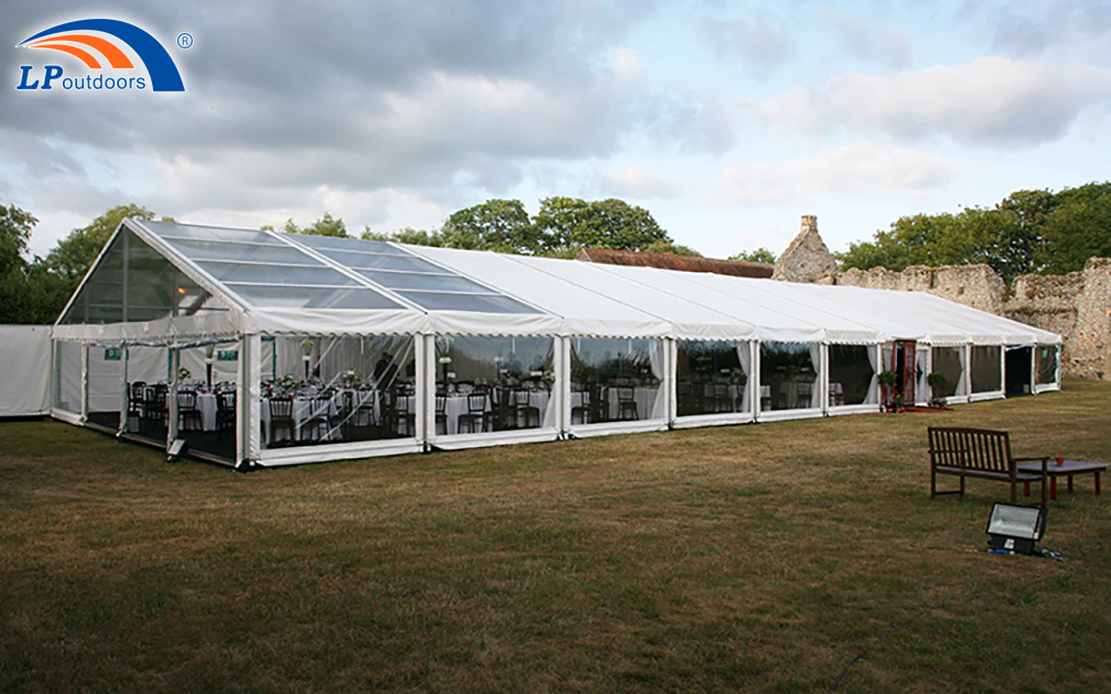 Recently, LPOUDTOORS has created a special outdoor marriage tent for an Australian couple. The top of this tent is made of transparent and white PVC, and the surrounding sides of the wedding tent are all transparent walls. In the morning, guests can enjoy the scenery outside in the tent. At night, people can see the stars in the sky through the transparent top of the wedding tent and fully feel the charm of nature.
At the same time, this transparent PVC wedding tent uses an aluminum alloy bracket, so this tent can withstand high winds of 80km / h. You can use this tent on rainy days. If there are other restrictions in your area, you can contact LPOUTDOORS and we will provide you with a plan that is most suitable and most favorable.