Recommending Temporary Large Transparent Tent As Wedding Tent
Views:20 Author:LPOUTDOORS Publish Time: 2018-06-21 Origin:Site Inquire
Nowadays outdoors weddings have been become more and more popular by newlyweds, and different venues are suitable for different wedding themes. Temporary large wedding tents are set up on green lawns and sun bathed with the beloved, swear an oath of sacredness and let friends and relatives witness this happy and unforgettable wedding.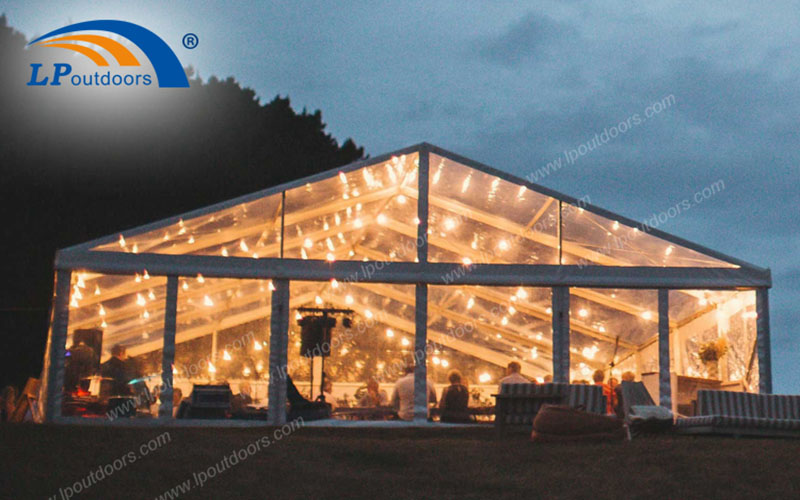 For outdoor weddings, temporary large wedding tents can create a beautiful and romantic atmosphere. For decoration of the tents, LPoutdoors adopts transparent covers and cloths, etc for your temporary large wedding tents. The combination of white chairs, bouquets and other accessories are fully equipped, making the entire large-scale wedding tents upscale and fashionable.

Lpoutdoors wedding tent can design freely, can be freely combined, regardless of the size of the terrain, height, and even the beach tent can be customized for you. The large wedding tent is fast to set up, easy to assemble and disassemble, safe and stable, and is environmental friendly. More details, please check here.