Lpoutdoors Temporary Stadium Tents Held Sports Event
Views:31 Author:Site Editor Publish Time: 2018-05-18 Origin:Site Inquire
As a company with rich experience in production, sales, and construction of stadiums, temporary tents provided by LP tents can be widely used in basketball stadiums, badminton halls, tennis halls, volleyball halls, swimming pools, football fields and other sports venues. In addition to the main sports area, temporary sports stadium tents are also equipped with recreational areas, sales areas, toilets and other functional rooms, as well as LED screens and professional camera equipment and other accessories. Temporary stadium tents have roofs and tarpaulins or glass walls around them to form a complete indoor stadium. The reason why the sports activities are held is completely free of consideration for the weather.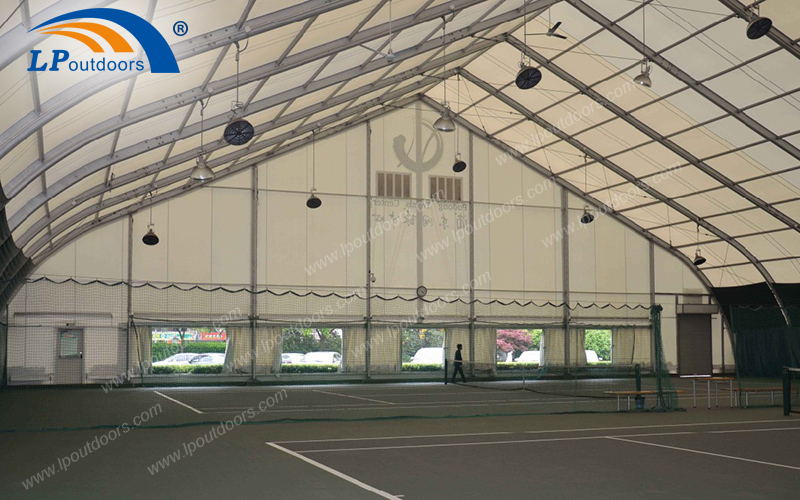 Compared to traditional buildings, temporary stadiums tents are more time-saving and convenient. The size of 300-1000square meters site takes only one day to complete the construction of the main structure.

With the prevalence of sport events in the world, tents for temporary stadiums will be the mainstream of future tent development.