LPOUTDOORS Provides 25M Clear Span Standard Aluminum Indoor Skating Rink Sport Tent for Skating Enthusiasts
Views:9 Author:LPOUTDOOR Publish Time: 2019-03-04 Origin:Site Inquire
Indoor sports tent for skating rink can be customized, based on the requirements of the international ice rink filed. The ground can be divided into two, one is on the ground with cement tile which is used for roller skates. The other is made of dry ice which is used for ice blades.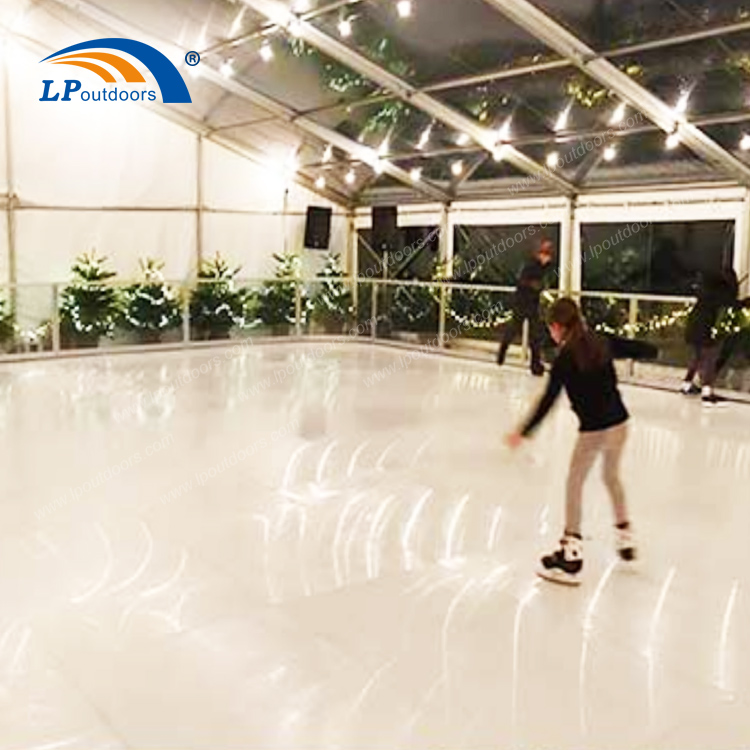 The indoor skating rink has been popular among skating enthusiasts because of the warm temperature and comfortable sports environment provided by the canopy.LPOUTDOORS provides 25M clear span standard aluminum indoor skating rink sport tent for skating enthusiasts.The length of 25M clear span standard aluminum indoor skating rink sport tent can be infinitely extended by 5 meters.The side height of standard aluminum indoor skating rink sport tent are all 4 meters, and the ridge height varies from 3.8 meters to 12.1 meters, depending on the span.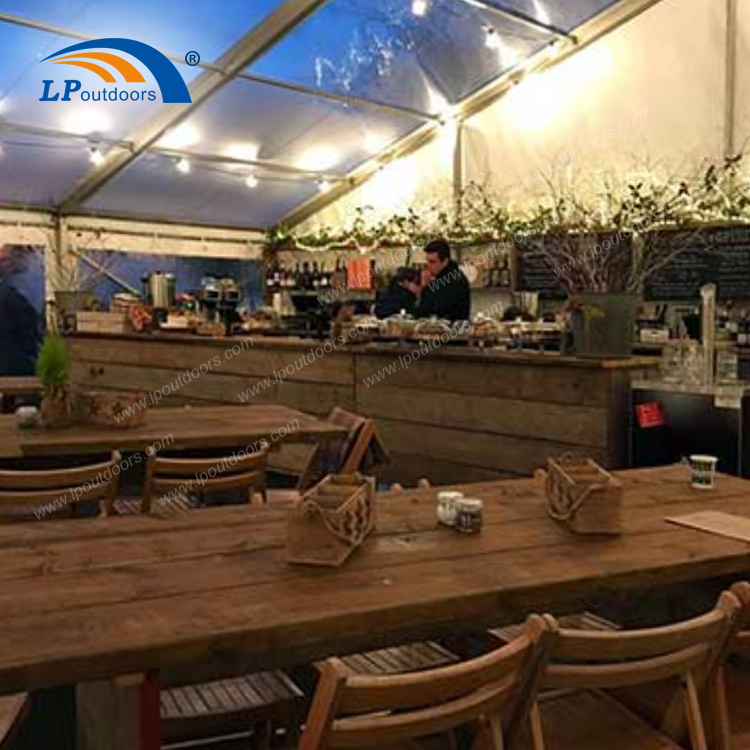 Besides party tent, there are other types tents which are suitable for indoor skating rink such as arcum tent,curve tent and polygon tent.In addition, in order to allocate the use of the skating rink, it is good to install audio equipment, furniture, air conditioning, lighting, generators, mobile toilets, ceiling curtain and so on.
LPOUTDOORS can provide various style and size tent halls used for the subsidiary area of the skating rink, which can be semi-permanent or temporary buildings, such as the tents used for ticketing, security, toilet, bar, audio control room, office room, warehouse, and the medical room. Our designer teams can base on the different venues to provide different tent solutions for skating.