LP Best Design A Shape High Peak Fully Transparent Food Festival Tent
Views:19 Author:Site Editor Publish Time: 2018-05-24 Origin:Site Inquire
At present,more and more people enjoy their food with beautiful scenery. Beautiful scenery and delicious food should be indispensable.

Food Festival tents are not only simpler and faster to build up than traditional buildings, but also convenient and can be disassembled and erected at any time.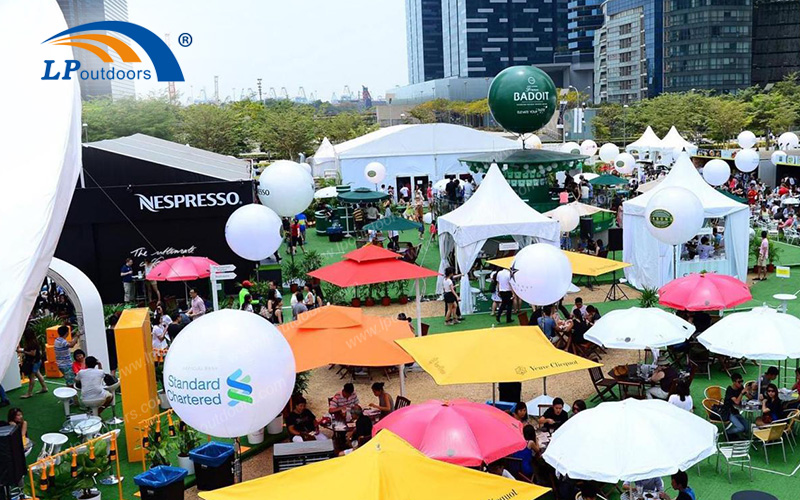 As a professional food festival tent supplier, LP tents provide a variety of tents for food festivals, such as a shape tent and high peak tents. Among them, the fully transparent tent can give you more eye-catching. Sitting in the fully transparent tent and admiring the beautiful views of the surroundings while you are eating the greatest food.

In order to allow the food festival to be held without considering whether,we use the waterproof PVC as roof cover and in terms of accessories. What's more,there are air conditioners, wooden floors, glass walls, glass doors and other options for your customization. In addition, according to the customer's request, we spray a unique pattern and color on the tarpaulin of each tent so as to let the guests have a deeper impression and find their favorite food.