How We Can Install Two-Story Luxury Glass Marquee Tent For Sports Event
Views:24 Author:LPOUTDOORS Publish Time: 2018-08-21 Origin:Site Inquire
Road Atlanta is a multi-purpose motor sports facility north of Atlanta that hosts several major events every year. LPoutdoors has provided a two-story luxury glass marquee tent structure for various events.

The installation of the two-story marquee tent structure at Road Atlanta was unique in that it was positioned on the side of a hill. While the hill afforded amazing views of the race track, it did not allow for equipment to easily reach the installation site.

LPoutdoors solved this challenge by building the large frame arches in an adjacent parking lot and then hoisting them into place on the hillside with a crane. The resulting structure provided a first-class hospitality venue for the A-list attendees at the raceway.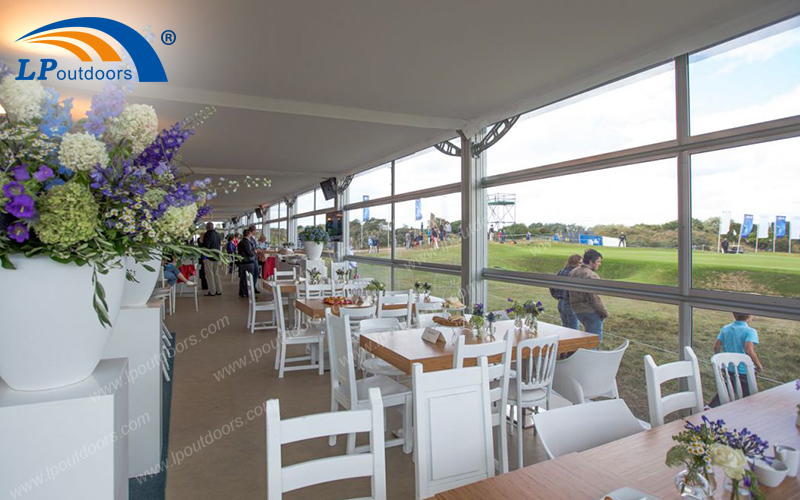 To view our impressive range of Two-Story Luxury Glass Marquee Tent For Sports Event, please click here

Take a look at examples of our work by clicking here

For a FREE initial consultation with our experienced catering and Two-Story Luxury Glass Marquee Tent For Sports Event team, please contact us by clicking here