What Can 15X50M Large Outdoor Sport Event Tent With PVC Window Bring To A Sailing Competition
Views:21 Author:LPOUTDOORS Publish Time: 2018-12-11 Origin:Site Inquire
One of our clients took over the project of a local large sailing competition. He needed to provide outdoor viewing venues, rest areas, catering service areas, so LPoutdoors provided 2 sets of 15x50m tents.
When the audiences are watching the sailing competition outdoors, the organizer specially set up a dining area in the tent so that the audience could fully devote themselves to the game. The chairs, tables and tablecloths of the tents' dining area are provided by LPOutdoors.In addition, the tents are set up with transparent PVC Windows, which can not only protect the wind and shade, but also meet the audiences' needs of watching the game.
The 15x50m tents offered by LPoutdoors are strikingly eye-catching and provide a comfortable viewing environment for the audience to enjoy the exciting events. The block out cover has a better insulation effect. Let the audience enjoy the event and the sun, but there is no hot trouble.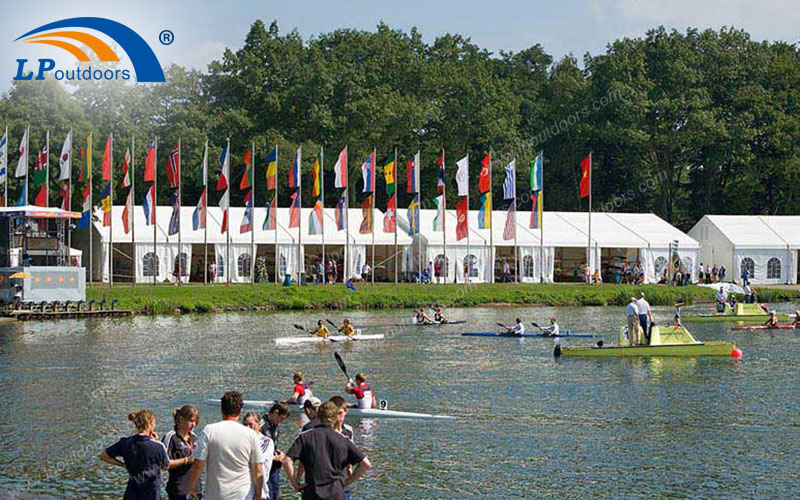 To view our impressive range of 15X50M Large Outdoor Sport Event Tent With PVC Window, please click here
Take a look at examples of our work by clicking here
For a FREE initial consultation with our experienced catering and 15X50M Large Outdoor Sport Event Tent With PVC Window team, please contact us by clicking here