10x20m Aluminum Outdoors Sports Tent Can Bulid Up A Large Sports Event
Views:23 Author:LPOUTDOORS Publish Time: 2018-10-16 Origin:Site Inquire
To assist in the success of the school sports events, Lptoudoors provided a 10x20m tent and a different size pagoda tents. The school attaches great importance to all aspects of the Games, so we have created a detailed tent plan for the school.
Combined with different sports, the 10x20m aluminum outdoors sports 10x20m aluminum outdoors sports tent provided by LPoutdoors can be divided into security inspection areas, athlete lounges, volunteer services and other different applications, to provide a comprehensive service for the sports events. In addition, Lpoutdoors also provides many pagoda outdoors sports tent as the athlete's check-up area, waiting area and other complete logistics support, to make the sports hold successfully.
Besides, this kind of 10x20m aluminum outdoors sports tent can not only hold sports events, but also make PVC waterproof. We can guarantee the normal operation of the activity no matter the weather is good or bad. The 10x20m aluminum outdoors sports tent is safer than traditional outdoor sports.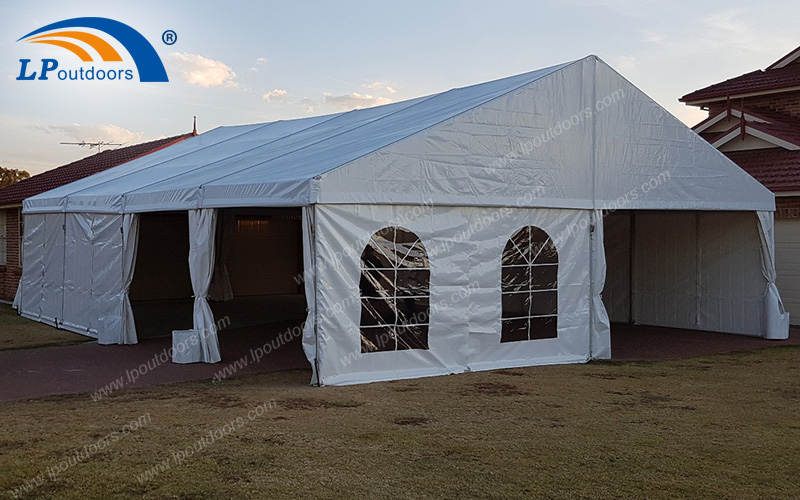 To view our impressive range of 10x20m Aluminum Outdoors Sports Tent, please click here
Take a look at examples of our work by clicking here
For a FREE initial consultation with our experienced catering and 10x20m Aluminum Outdoors Sports Tent team, please contact us by clicking here