Outdoor Waterproof Luxury Hotel Resort Event Curved Tent Make The Banquet More Comfortable
Views:25 Author:LPOUTDOORS Publish Time: 2018-10-30 Origin:Site Inquire
Whether it's a hotel open space, an outdoor garden, or a wilderness area, our curved tent can give you a perfect gathering experience.
The curved tent is fixed to the unbreakable ground by a cement block on the foot plates. In order to ensure the comfort of the tent, the tent can be equipped with an air conditioner to adjust the temperature.
In addition, to follow your request, the tent's cover can be transparent and white. The cloth of the tent can be white PVC, transparent PVC, sandwich wall, and glass wall and so on. At the same time, the tent is equipped with high power and power-saving air conditioning, which ensures the comfort of the tent interior.
As an event venue, it can also be used as a access passage with a 6x6m pagoda tent or a 6m wide party tent.
For the tents used in hotels, arcum tent are also a good choice, fashionable and more powerful.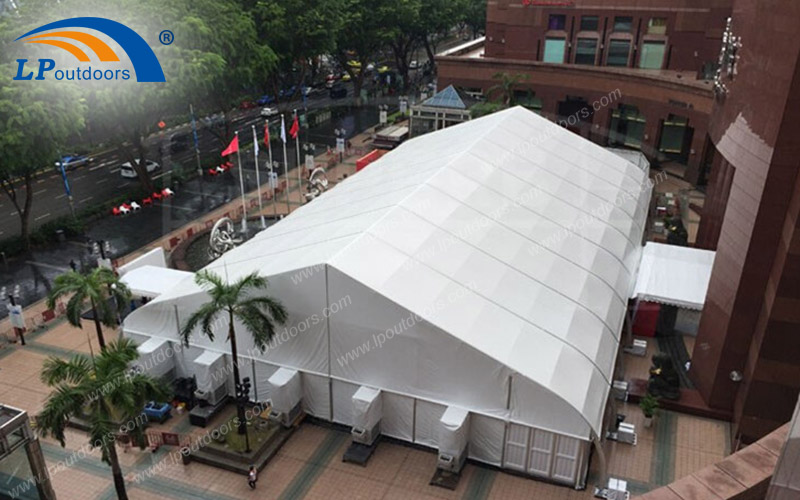 To view our impressive range of Outdoor Waterproof Luxury Hotel Resort Event Curved Tent , please click here
Take a look at examples of our work by clicking here
For a FREE initial consultation with our experienced catering and Outdoor Waterproof Luxury Hotel Resort Event Curved Tent team, please contact us by clicking here