How Aluminum Clear Transparent Glass Marquee Wedding Party Tent Become A Romantic Wedding
Views:22 Author:LPOUTDOORS Publish Time: 2018-11-23 Origin:Site Inquire
Every girl dreams of a dreamy wedding, and a handsome Prince accompany her into the marriage hall.
Last month, the wedding venue of the famous Chinese actress Tang Yin and actor Luo Jin was in the beauty hall of Vienna. Outside the palace, a transparent wedding tent was set up as a venue for the wedding event.
LPOutdoors wedding tents range in size from 3 to 50 meters to meet all your needs. Whether it's a romantic transparent wedding tent, a white tent, or a private custom colored tent, we can give you a perfect wedding.
Except for the wedding tent, we also can provide wedding tent lining, curtain, tables, chairs ect.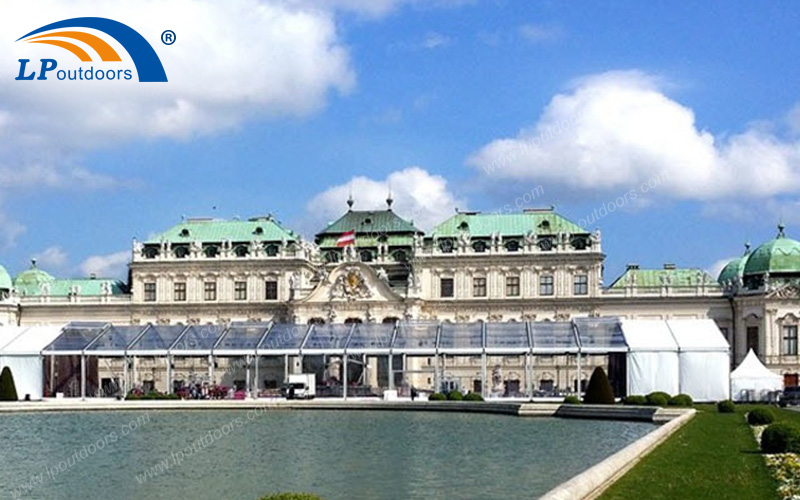 To view our impressive range of Aluminum Clear Transparent Glass Marquee Wedding Party Tent
, please click here
Take a look at examples of our work by clicking here
For a FREE initial consultation with our experienced catering and 30x60m Outdoor Exhibition Tent And Aluminum Pagoda Tent team, please contact us by clicking here