High Peak White PVC Outdoor Aluminum Frame Tent Let You Can Rest In Sport Event
Views:29 Author:LPOUTDOORS Publish Time: 2018-10-23 Origin:Site Inquire
Some organizer of the event usually hold a event for a short time and change place frequently ,if want to build up a temporary rest room for event, the high peak frame tent is best choice.
Because its build up easy and save much labor cost, organizers would like the tent so much, it not only save time but also carry convenient , fit to short event .
LPoutdoors as a tent's professional manufacturer, support 153 pcs 3X3m high peak frame tent for USA for football game as rest room and Cheerleading service stop. We can also customize the advertisement you want on the cover. During the rest, we can also promote the product and advertisement to enhance the practicability of the tent.
The 153 pcs 3X3m high peak frame tent arranged in two columns, appear a curve,and high peak frame tent could connect with one by one by rain gutter, becoming a long corridor. Protect from sun shine straight and get wet in the rain.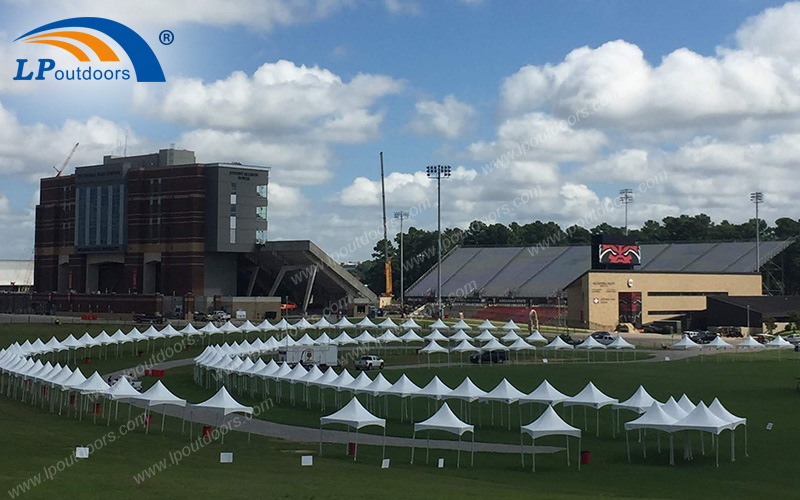 To view our impressive range of High Peak White PVC Outdoor Aluminum Frame Tent For Sport Event , please click here
Take a look at examples of our work by clicking here
For a FREE initial consultation with our experienced catering and High Peak White PVC Outdoor Aluminum Frame Tent For Sport Event team, please contact us by clicking here