You Never Know About Aluminum Industrial Large Agricultural Marquee Tent
Views:20 Author:LPOUTDOORS Publish Time: 2018-10-02 Origin:Site Inquire
The agricultural tents and outdoor farming tents produced by Liping Outdoor Co., Ltd. can protect plants and livestock from the sun, heavy rain and strong winds, provide a good environment for the growth of animals and plants, and our agricultural tents can be applied to animal farms.
The agricultural tent is made of aluminum alloy, and the roof and four sides are surrounded by PVC.
The agricultural tent can be used as a temporary farmer's residence, where air conditioners, seats, beds, etc. can be placed. When the weather is hot, you can put the cloth around and let the air circulate. In winter or when it rains, you can hang the cloth. If you need light inside, you can choose half of the shade roof cover and half the transparent roof cover
Liping outdoor tents are also often used for weddings, exhibitions, parties and other activities.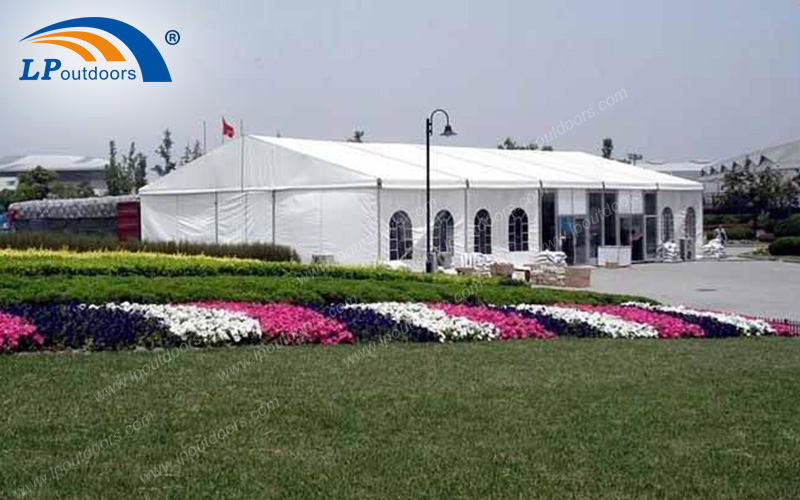 To view our impressive range of Aluminum Industrial Large Agricultural Marquee Tent, please click here
Take a look at examples of our work by clicking here
For a FREE initial consultation with our experienced catering and Aluminum Industrial Large Agricultural Marquee Tent team, please contact us by clicking here