Why are tent weddings are more popular?
Views:32 Author:Site Editor Publish Time: 2017-07-06 Origin:Site Inquire
Why are tent weddings are more popular?
Typically, when people think of tents for weddings or receptions, they think of them for one reason: rain.The reliable backup for outdoor wedding day events in a case of inclement weather, tents seem to be extremely underrated.

Although they will probably always be initially thought of as the rainy day fix, there are many other reasons brides might want to consider a tent, regardless of the weather.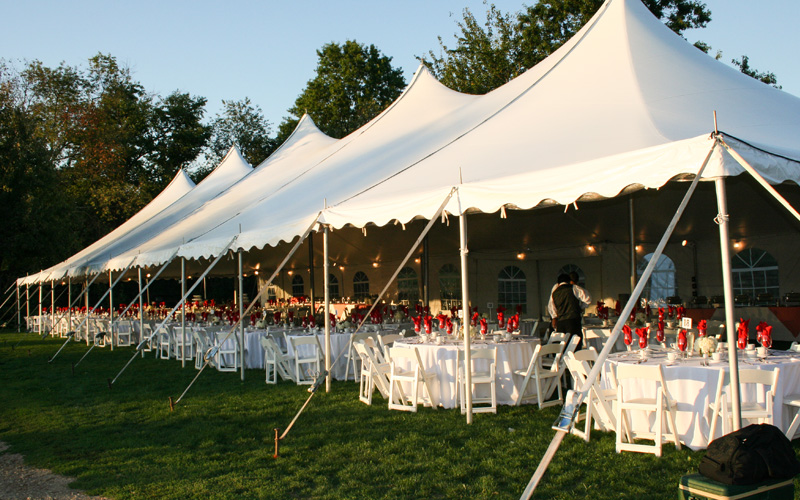 1. Having a tent for your outdoor wedding is a stress reliever.
I figure we'll just start with the obvious. Like I said, despite it being their over-labeled use, the reliability that tents offer brides in the event of rain is a major, major (yes, MAJOR!) stress reliever. By planning on having a tent from the star.

"Number one, tents just eliminate stress. Because you know you are going to be covered in the event of rain, it really does reduce a lot of the stress. You don't have to check the weather every hour for the entire week before, and it also saves you from having to come up with a plan B as well, or worse, having to enact your plan B the day of."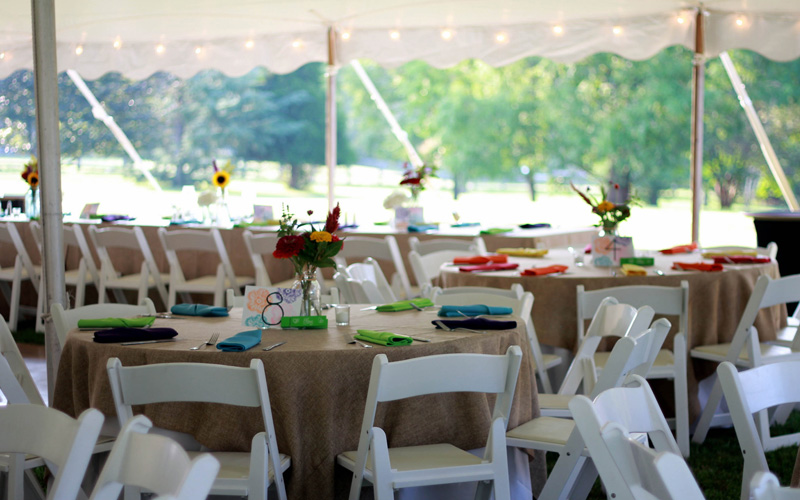 2. Opting for a tent at your outdoor wedding offers you a blank canvas.
While some may think a tent would be too plain or dull. Tents are a blank canvas allowing you to decorate and implement your very own style and theme without any structural or unchangeable elements that might conflict with that.

"They allow so much for creative freedom. Unlike many indoor venues, a tent is truly a blank canvas. You can really transform it in any way to fit the look of your wedding. You have freedom when it comes to decorating, especially when it comes to lighting. There are just so many ways to transform tents now with all the draping, the chandeliers and the bistro lights."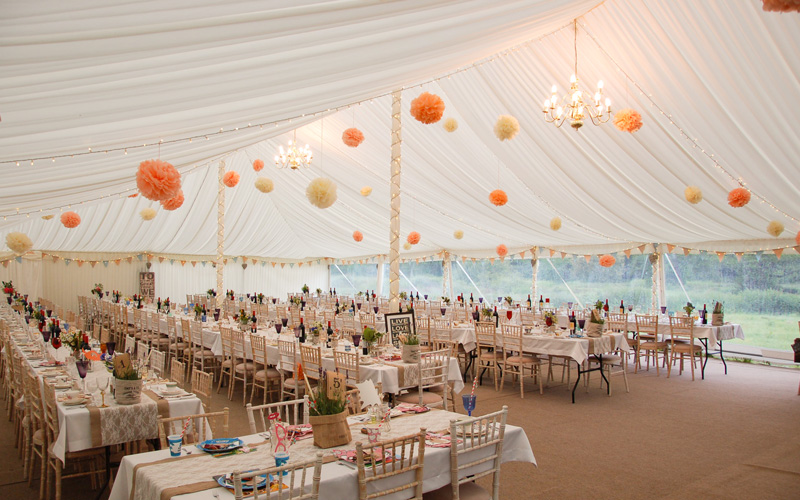 3. Tents at weddings provide a year-round option.
I know what you're thinking. "But my wedding is in winter, so I can't even think about an outdoor wedding even with a tent, right?" Wrong! Tents can be used for weddings in any type of weather, from the cold of winter to the extreme heat of summer.

"The great thing about tents is they can really be used all year round. I think Brides don't realize that you can use them during the winter months. Most tents can obviously be inclosed with siding; they can have temperature-controlled heating or use fans, depending on the weather. I think a lot of times people only think of using them for spring and summer."
4. Tent weddings offer the best of both worlds.
Maybe you can't even decide between an outdoor or indoor wedding. If that is the case, a tent might just be the perfect option, lending itself to the advantages of both options.

"You're really kind of getting the best of both worlds, too. You have the security of indoors, but you're still getting the ambiance and beauty of being outside. You aren't losing the outdoor element that a lot of brides might think."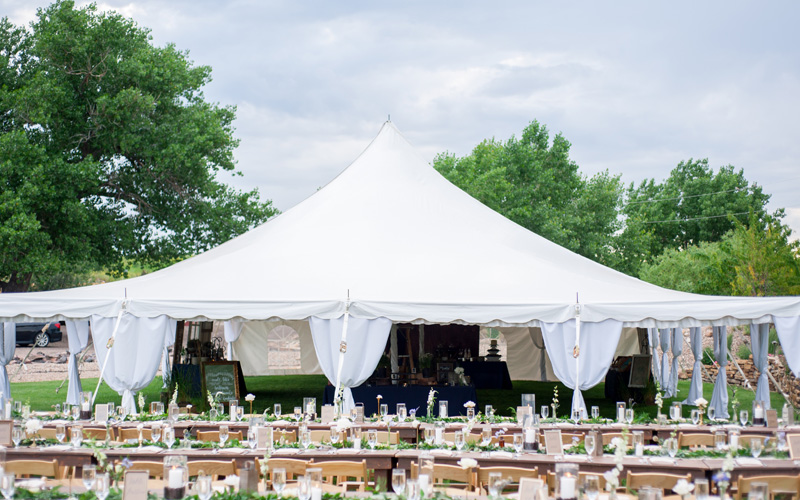 5. Many tents offer an innate beauty for your wedding.
While they can be dressed up to look wonderfully elegant, some tents really are beautiful all on their own. which provides brides with some beautiful features even before any decorating begins.

It is actually handmade, so the canopy was all hand sewn. All the poles are wood instead of metal, which makes them look really pretty.