Which Accessories Are Suitable For Large Mobile Event Tent For Conference
Views:22 Author:LPOUTDOORS Publish Time: 2018-07-27 Origin:Site Inquire
The LPoutdoor Conference Tent can help you showcase the annual meeting, the unlimited creativity of the meeting, highlight the honor of the event, improve the quality of your outdoor activities, and enhance your outdoor activities!

The Celtic Conference Tent is elegant, clean and generous. We can equip the tents with different capacities according to the number of participants, and the interior space of the tent is 100% utilized, without any column blocking in the middle. LPoutdoor tent is rainproof, sun-proof and mildew-proof, resistant to 10 winds, movable and quick to build, which not only ensures the safety of outdoor meetings, but also saves the cost of renting venues.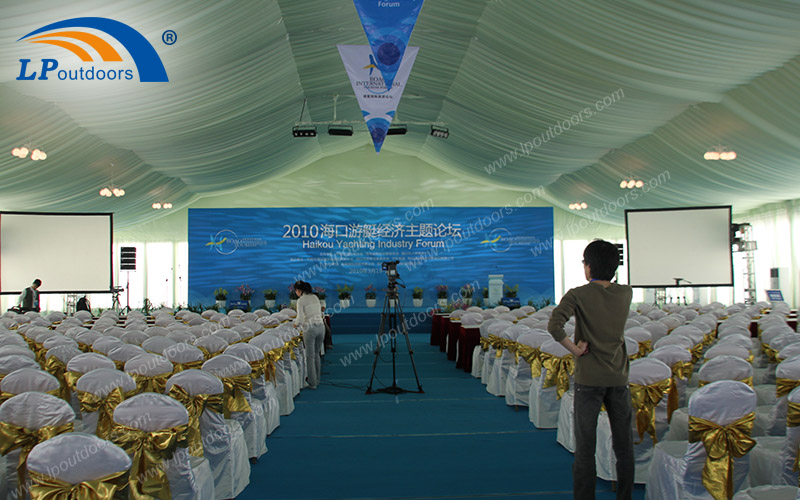 The LPoutdoor Tent is a high-quality modular structure. The tent can provide you with temporary, fast and environmentally friendly structures of all sizes, shapes and configurations, whether it is a single storey tent, a double storey tent or three Floor tent. This tested, secure modular structure provides an affordable, versatile, secure and attractive solution for your activities.