What is specification of the tent for large-scale exhibition fair ?
Views:40 Author:Site Editor Publish Time: 2018-05-14 Origin:Site Inquire
The fair is a correspondingly large event, so the tent used is not the same as the normal tent, instead, it is use the extruded aluminum alloy tent.so there will be many sizes as option for the fair tent.

If choose a purchase method, currently exhibition fair tent can choose 3-50 meters in span (width),but for a large clear span like 40-50 meters can be provided by some of large manufactures, and the length is no limit.

It can extend indefinitely on the basis of 5 meter bay,if it is a rent can only select the regular size of 5 meters from the above range!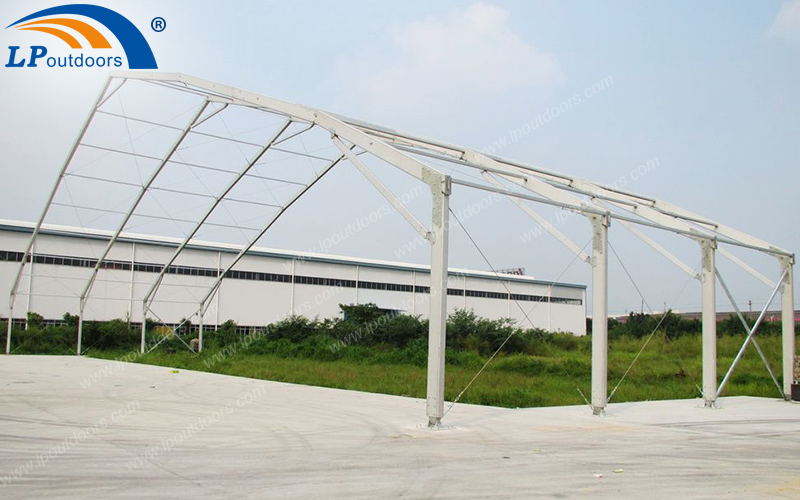 For small-to-medium sized fairs, the space required is small for scale reasons. generally, like clear span of 5-20 meters is a more suitable specification,and the length required is based on the actual place.

The normal side height is 4 meter, it can basically meet the normal use of regular fairs, of course, if there are special requests need more higher, we also can provide 6 meter as side height!

To put it simply, the current specifications of the fair tents can meet various application needs basically , whether you need hundreds of square meters or thousands of square meters of the fair.we can provide you with the perfect solutions.