What Else Can Our Vehicle Storage Tents Resist But Hail?
Views:24 Author:Vehicle Storage Tent Publish Time: 2019-12-31 Origin:LP Outdoors Inquire
Vehicle storage requires a high level of safety and security. We offer high-quality storage tents that provide the highest protection against weather conditions. For example, protection against hail. Our tent for safe vehicle storage thus reduces the cost of vehicle insurance.
For vehicle storage tent, it has limited for height requirement, the side height is 5~7m allows entrance to both personal vehicles and vans as well as freight vehicles. The interior dimensions of the structure allow for the storage of vehicles and the manipulation of vehicles on trucks.
LP Outdoors have rich experience and commitment to quality for warehouse storage tent, also have excellent customer satisfaction comments, below vehicle storage tent pictures from one of customer feedback.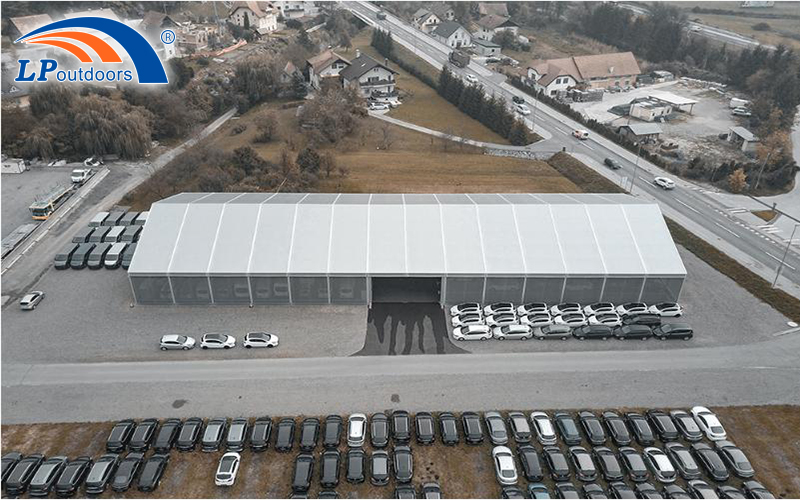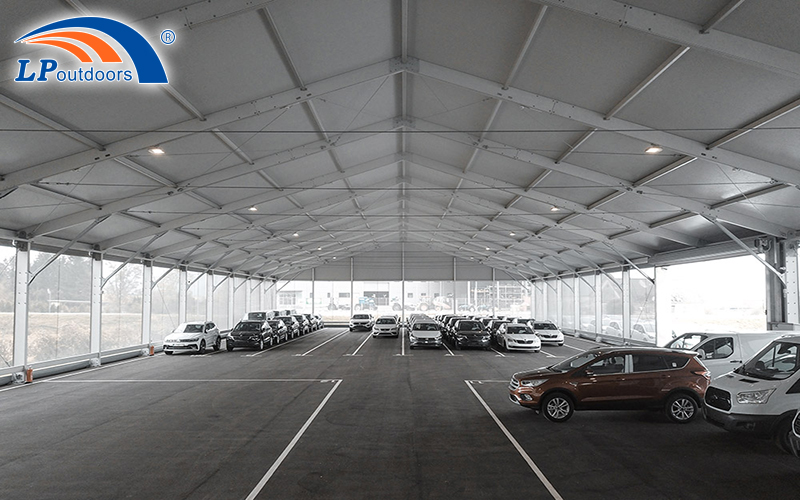 If you are looking for customized with high-level design storage tent, welcome to inquiry our professional team to give you a total solution, thank you.