We Designed The Alumium Outdoor Two-Story Temporaru Hall Marquee Tent For Opera Event
Views:28 Author:LPOUTDOORS Publish Time: 2018-10-05 Origin:Site Inquire
The temporary hall tent, consisting of a reception room and opera hall, not only had to provide the visitors with all comforts in order to create the necessary experience, but the requirements for the acoustics and finish were also exceptionally high.
Liping outdoors came with a quick and qualitative customized solution and built the Monnaie Palace on the Tour & Taxis site, a TFS structure of 3,200 m² with a capacity of 1,100 people. A two floor tent of 25 m by 40 m serves as lobby and VIP room. The gable is a true eye catcher; it is beautifully personalized and refers to front on of la Monnaie in the centre of Brussels. For instance a stylish transition was made from the lobby to the opera hall.
The theatre arrangement and large free span without centre supports in the temporary hall guaranteed the opera fans a perfect view of the stage.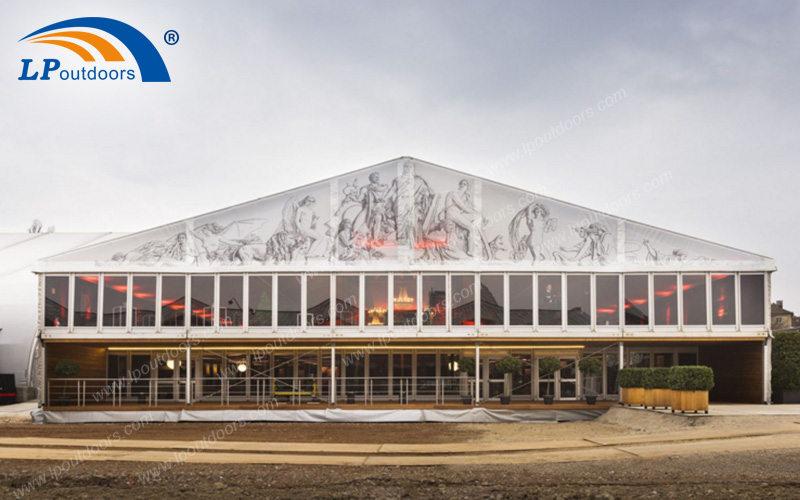 To view our impressive range of Alumium Outdoor Two-Story Temporaru Hall Marquee Tent, please click here
Take a look at examples of our work by clicking here
For a FREE initial consultation with our experienced catering and Alumium Outdoor Two-Story Temporaru Hall Marquee Tent team, please contact us by clicking here