Transparent Arcum Tent In The 71st Cannes International Film Festival
Views:23 Author:Site Editor Publish Time: 2018-05-21 Origin:Site Inquire
Nowadays, more and more people choose luxurious Arcum tents instead of conventional stage or trusses as High-end brand activities.In May 2018, The 71st Cannes International Film Festival adopted the transparent roof Arcum tent as international movie star's red carpet fashion show venue.
Please see the live photo,Above the red carpet is 20 meters length transparent pvc Arcum tent .The seating area next to red carpet venue is connected by a 5*5 meter pagoda tentl,and it connect through rain gutter.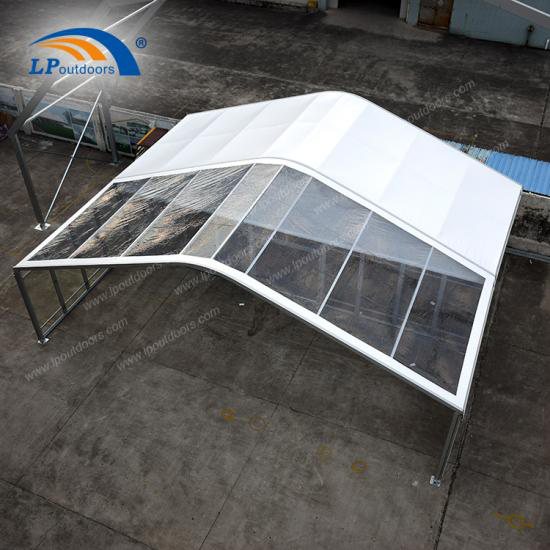 LPOUT DOORS Arcum tent:
Width: from 3m--30m ; Length : can customized as your requirements.
Roof cover: have the transparent 950 gsm pvc,hite 850gsm pvc,other color pvc ect.
Sidewall: white 650 gsm pvc,transparent 650gsm pvc,650 gsm pvc with clear windows.
If you also want to hold a luxurious event,please contact us.