Macedonian Customized European Large Wedding Tent
Views:20 Author:Site Editor Publish Time: 2018-05-04 Origin:Site Inquire
Outdoor weddings have gradually been recognized in the country for their special experience and low cost, also have become a popular trend.

Therefore, the demand for wedding tents in foreign countries is getting more and more, then Lpoutdoos provided a large-scale European wedding tent that exports Macedonia in this time!

As Macedonia's customers have a plan to hold a grand outdoor wedding, and the guests need thousands of squares of tent space,so Lpoutdoors provided a 25*40m combined European wedding tent.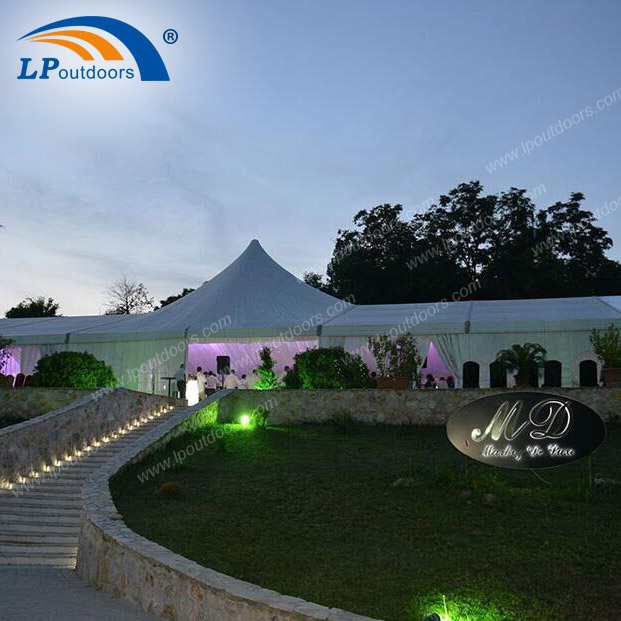 LPOUTDOORS wedding tent has been very popular in foreign, and this time we provide the European-style combination for Macedonia's customers,through the combination of "A" tops and "High peak" to make 1,000-square-meter large wedding tent space, it can accommodate up to 80 wedding banquets and can meet the needs of customers to bring all guests together.

Welcome customers to visit and inquiry us about the wedding tent!