Lpoutdoors Mobile Conference Tent Designed For Egypt
Views:12 Author:Site Editor Publish Time: 2018-05-17 Origin:Site Inquire
The conventional conference hall is only routine for the participants, but the mobile conference tent is a place for them to work and relax. It will not feel stress and boring, but it can be done efficiently finish the task of the meeting in a relaxed atmosphere.

LPoutdoors offered a conference tent for an Egypt client last year.The meetings in the open air can create an easy-to-communicate meeting environment. LPoutdoors have both business and leisure facilities. The glass walls of the tent can be configured to let the sunlight scatter the entire space in the morning. In the air circulation environment, it can let people to make important decisions clamly, conference tents inside can be installed curtains and private air-conditioner to protect the privacy and flexibility of the meeting.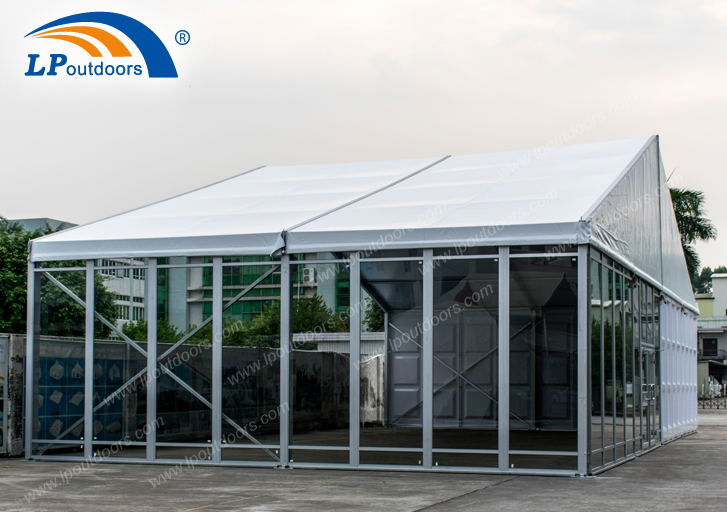 Compared with the traditional conference room, the conference tent is also a good place for socializing. Through innovative solutions for the interior layout of the venue, face-to-face communication is more suitable for group discussion programs, alsocan be better promote the feelings among colleagues.