LiPing Made 10x30m Outdoor Advertising Tent For Sale Event Of Handbag Supplier
Views:19 Author:LPOUTDOORS Publish Time: 2018-08-23 Origin:Site Inquire
In the middle of year, many factory will organize a preferential goods sale event in their factory, and they will display their goods outdoors and sale to client .

Sometimes bad weather will delay their sales event that miss the best selling time. Avoid to this problem occur, LPoutdoors help many factory solve this problem, in order to protect the goods avoid rain and is exposed to the sun, giving client a comfortable shopping surrounding. LP outdoors support a 10X30m sale event tent for a handbag supplier, let their event hold on as usual.

The event tent inside not any legs, it could set tables to display all kinds of bags, and the eave could hang the light, that could let the bag look like more beautiful and promote the client's shopping willing.

While the sunny day, the event tent's side walls could open in freedom, when the rain and cold weather, the side walls also could close, ensure the event tent inside warm temperature.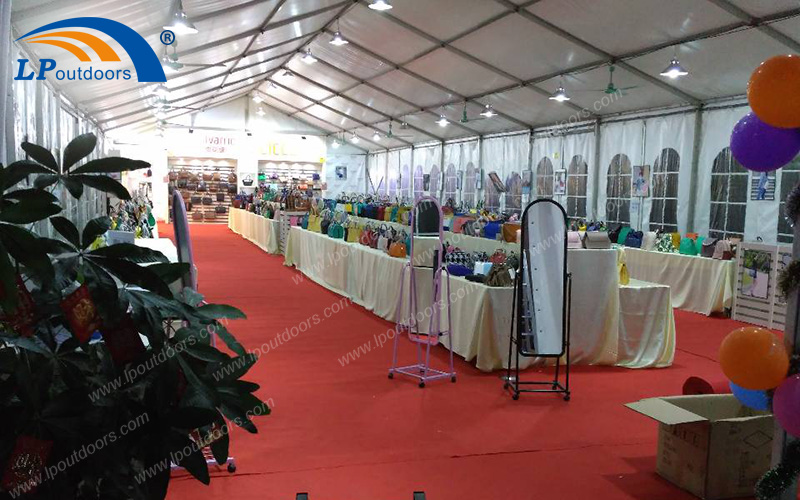 To view our impressive range of 10X30m sale event tent for a handbag supplier, please click here

Take a look at examples of our work by clicking here

For a FREE initial consultation with our experienced catering and10X30m sale event tent for a handbag supplier team, please contact us by clicking here