LPoutdoors Provided A 20x60M Clear Top Cover Party Tent In Washington, DC
Views:11 Author:Site Editor Publish Time: 2018-06-07 Origin:Site Inquire
This award reception hosts 1,000 A-list guests on a large terrace in Washington, DC. While the space stays the same, the design changes from year to year.

For this time, Li-ping provided the tent 20x60M size for this upscale award reception held in Washington, DC. Every year, the reception is held at the same location under the largest size structure allowed.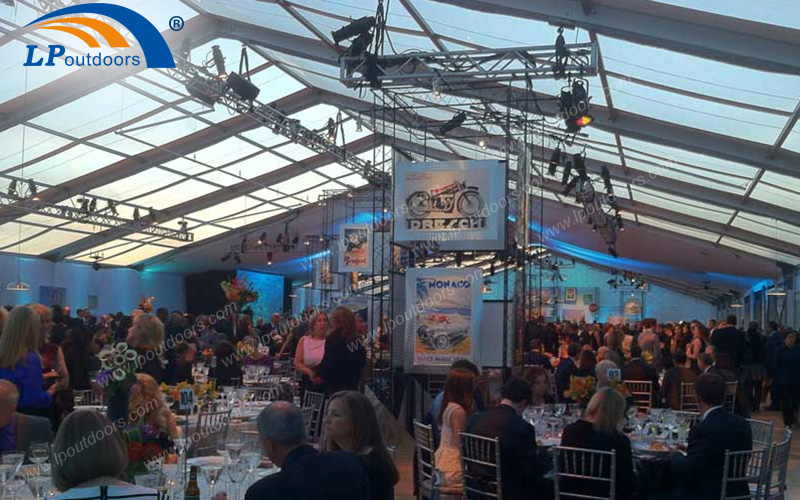 The overall footprint of the structure cannot change since we are limited by the amount of available space that can be tented. So, in order to keep the event fresh from year to year, we work with the client to create a new look and design. We accomplish this by utilizing a variety of accessories to customize the look, such as clear top cover, ceiling liners, glass walls and interior decorations.