LPoutdoors Design The Newstyle Hotel Banquet Party Tent In Qatar
Views:12 Author:Site Editor Publish Time: 2018-05-31 Origin:Site Inquire
These days LPoutoodrs provided party tent for a hotel in Qatar. LPoutdoors party tent has an elegant appearance and it is flexible and easy to set up. It is widely used in various outdoor activities, especially in the outdoor restaurant of the hotel. It is highly recommended.

The hotel banquet tent avoids the traditional banquets only can be held at home or in the hotel. Its selectivity is more humane. It can be built in the mountains, on the beach, on the seashore, in the lawn and other various places.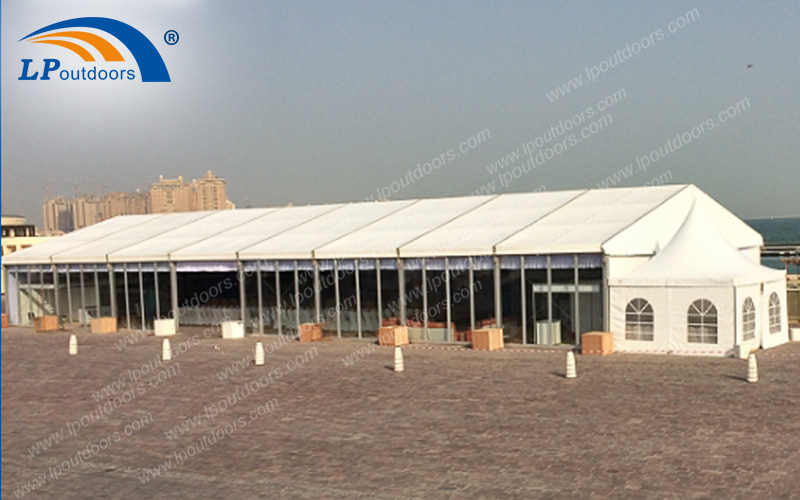 There are a variety of optional accessories for the hotel's banquet tents, which further extend their functions and applications. Commonly-used accessoriers include: side walls cwith transparent PVC windows, ceiling interiors, glass walls, glass doors, and ABS walls, transparent covers and sidewalls,, flooring systems, drainage channels, tented units with spires.

The banquet tent has advanced design, safety and stability, wind speed of 80 km/h (wind load 0.3 kN/m2), quick and easy disassembly and assembly, and small storage and transportation volume.