LPOUTDOORS Tent for car exhibition project
Views:137 Author:Site Editor Publish Time: 2018-04-20 Origin:Site Inquire
The exhibition project tents not only consider the flow of people, brand display effect, business negotiation area, creative leisure area, but also quickly dismantle the recovery site after the exhibition,especially of the car exhibition.
In recent years, LP outdoors provided a series of large tents for outdoors car exhibition solutions for a large-scale automobile expo, in conjunction with the existing fixed pavilions on the venue, in order to better fit the actual needs of our customers. Our team will advance to the sitet to inspect and communicate , and make a variety of effect diagram for customers to choose.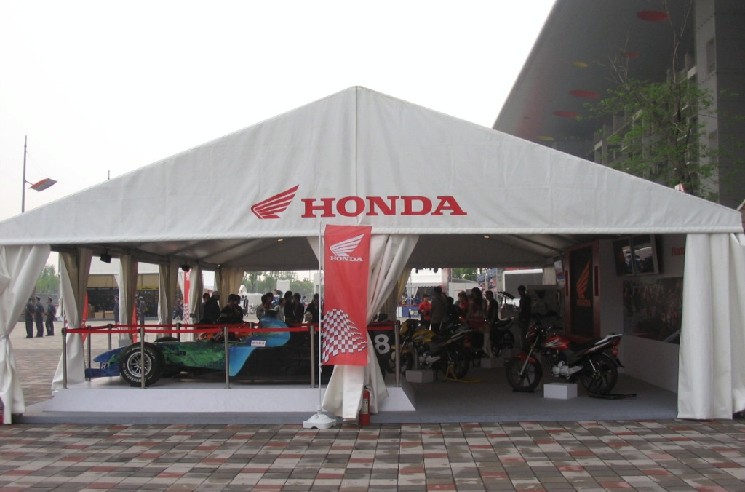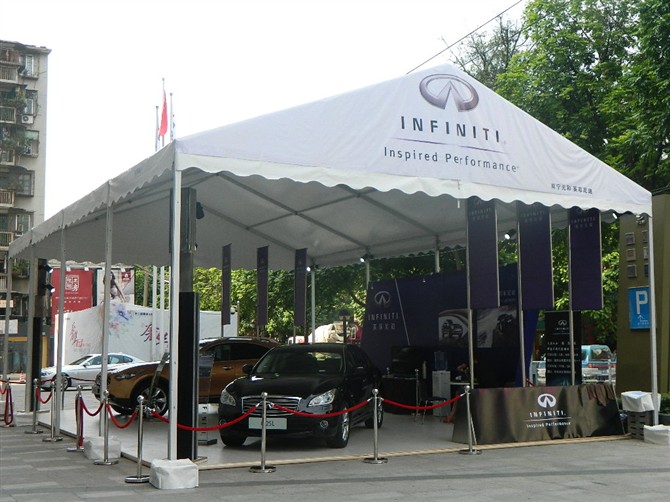 The most arrest ones' eyes are the 30 meters and 50 meters two large-scale car exhibition tents, with a length of 125 meters, and their scale is complete. It can be compared with the existing venue of the exhibition center. In the space of more than 100,000 visitors, in addition to infrastructure facilities, 30 pcs industrial air conditioners have ensured the air circulation within the exhibition area, and the space structure of the stadium has been designed according to the existing site requirements. In order to achieve seamless connection with the existing venues, we have established an L-shaped corridor connecting area, directly from the exhibition hall into the temporary exhibition hall, more modular, standardized production, rapid construction, convenient transportation and packaging.

With the continuous expansion of the current business, LP outdoors large-scale car show tents are not eager for quick success. beside constantly developing new structures, we are more concerned with space aesthetics, in-depth study of the beauty of architecture and space, and are committed to providing customers with more ideal solutions.