How Can You Choose The Customized Outdoor Aluminum Exhibition Tent
Views:28 Author:LPOUTDOORS Publish Time: 2018-08-16 Origin:Site Inquire
When you need a tent, you don't want just any tent. You want a great shelter that will do all needful for you. You want a tent that is the right size for your group.

We've got all Big tents, Small tents & In-between tents , You may even want an long lasting solution for long run storage. LP Tents gives you the confidence that comes with best of class Arabic Tent, Aluminium Tent & all kinds of shade sturctures.

No matter what you're planning for, we have the perfect tent solution for your outdoor experience. You only need to provide us with your budget and venue size. Our professional team and design will set up a tent that is most suitable for you according to your information.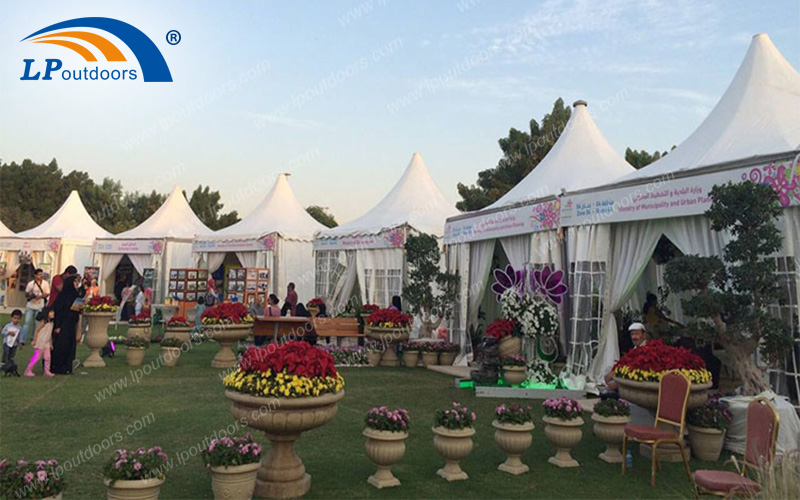 Below is our Marquee exhibition tent for Qatar clients event project,make inquiry for different sizes now.