How Can The Auto Show Be Held In A Movable Aluminum Exhibition Tent
Views:12 Author:Site Editor Publish Time: 2018-06-06 Origin:Site Inquire
With the development of society, the auto show is not confined to the interior, and it is slowly developing outside. In order to prevent vehicles from being exposed to the sun, wind and rain, the car exhibition tent became an indispensable equipment for the auto show! In addition, the automotive exhibition tents have gradually become a powerful symbol for the promotion of automotive brands after adapting to various test drive experiences, product displays and other commercial activities!

The car exhibition tent is a new type of temporary construction for auto show. It consists of a movable aluminum alloy main frame and a PVC tarpaulin. As a professional tent production factory, LP outdoors provides car show tent the following features: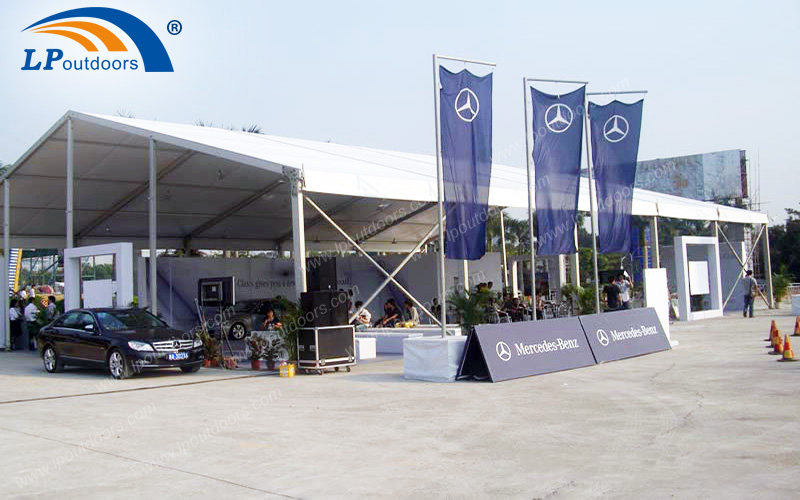 Car exhibition tent frame made of aluminum profiles, solid and safe; PVC waterproof, sunscreen flame retardant and other advantages; easy assembly and disassembly, is the best choice for outdoor exhibitions; easy to transport and storage; according to the size of the site to increase or split the building; In the car exhibition booth, there is no need for supporting pillars in the interior of the tent room, and the site is used 100%. The car exhibition tent has no special requirements for the construction site. Generally, flat land such as grassland, asphalt, and cement can be used.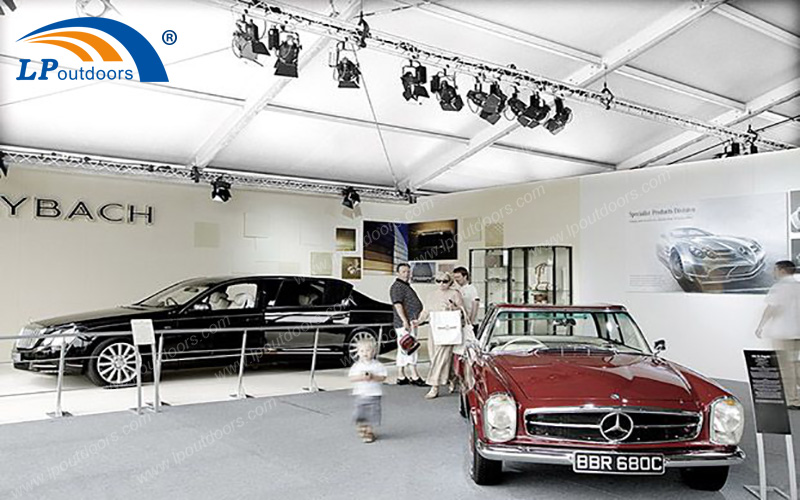 If you are interested in the details,please check here & we will contact you as soon as Possible