Hoding Professionalism Of A Competition In Event Tent
Views:16 Author:Site Editor Publish Time: 2018-05-10 Origin:Site Inquire
To judge the professionalism of a competition, the camp planning is the first issue to be considered in sports events.

LPoutdoors was the supplier for one horse racing events in Sweden. Th tents provided by LPoutdoors are mainly used as command centers, media centers, lounges, medical centers, etc., as well as providing recreational and entertainment centers and dining environments for contestants and staffs.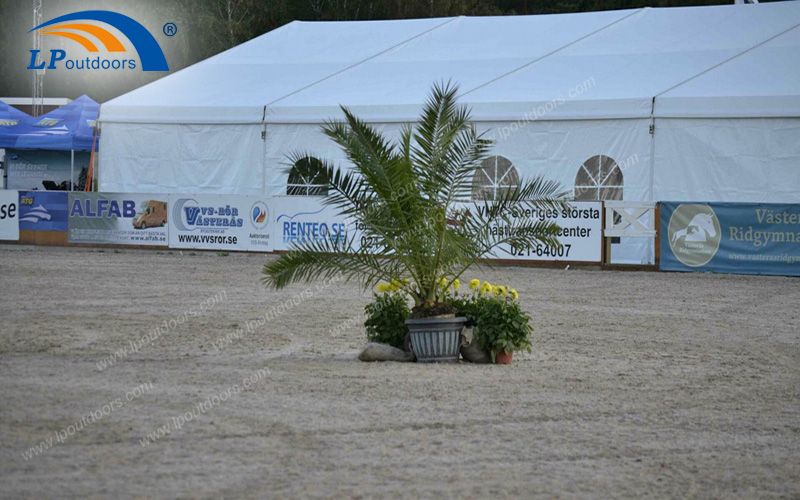 The venue of the horse racing is a vast grassland. For this purpose, The material of roof cover and aluminum frame LPoutdoors has selected is for waterproof, wind resistance, and dust isolation in order to create a stable, s and surpassing camp environment.

LPoutdoos can build event tents suitable for the landform and climate, whether in the plains, hills, deserts or rivers, to ensure the normal conduct of events and competition.