As A Rest House 20x130M Large Outdoor Aluminum Marquee Tent For Trainees Event
Views:16 Author:LPOUTDOORS Publish Time: 2018-08-27 Origin:Site Inquire
We have been exploring the market of the tent industry. From weddings to outdoor activities, tents have always been the preferred place. Recently, we received a request from a German guest, who wanted to provide a place for the military drill personnel to rest.

A National Guard training exercise was held at the countryside of Germany. LPoutdoors provided the marquee tent 20x130M as rest house for the trainees. The large Training Marquee awning Tent structures were needed to provide temporary housing space for the trainees for the duration of the exercise. The temporary barracks were in place for approximately three weeks.

Due to tight time schedule and restrictions on the base, the install had to be completed in 72 hours. The large tent featured flooring, climate control and lighting.So,we provided all equipments for this Training.

Tents can be produced according to the site and the environment in which they are used.If you have other questions, please consult our professional team.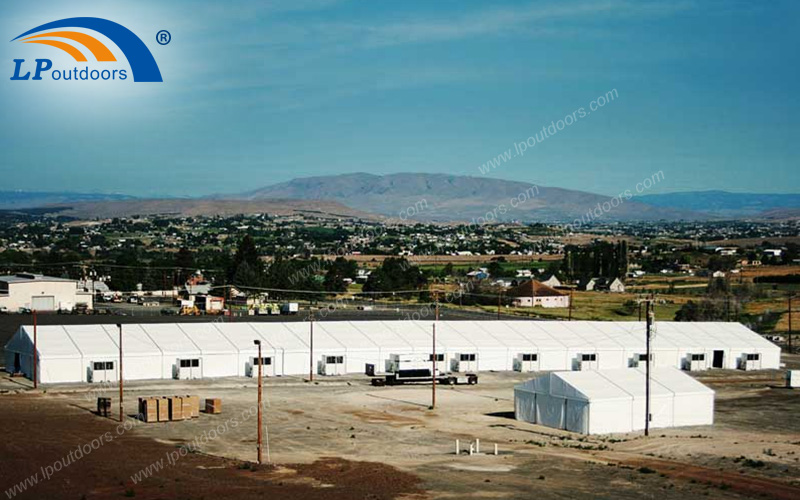 To view our impressive range of 20x130M Large Outdoor Aluminum Marquee Tent For Trainees Event, please click here
Take a look at examples of our work by clicking here
For a FREE initial consultation with our experienced catering and 20x130M Large Outdoor Aluminum Marquee Tent For Trainees Event team, please contact us by clicking here