A UK Music Festival Was Held In The Outdoor Aluminum Yuma tent
Views:8 Author:LPOUTDOORS Publish Time: 2018-06-30 Origin:Site Inquire
To hold a successful music festival, the music festival tents are indispensable, and LP outdoors has repeatedly helped the United Kingdom to successfully host a music festival.

The music festival tent locals called it "Yuma tent" or "The Sahara Tent." The pure white music festival tents and the green lawns are in stark contrast, presenting a beautiful landscape. It is a tent with a certain arc on the roof. This tent is made of high-strength aluminum alloy ( 6061/T6) as a structural support. The tarpaulin is made of flame-retardant double-sided PVC synthetic fiber cloth, which is windproof and waterproof. , fireproof, anti-UV excellent performance, safety and reliability fully meet the standards of similar products in Germany.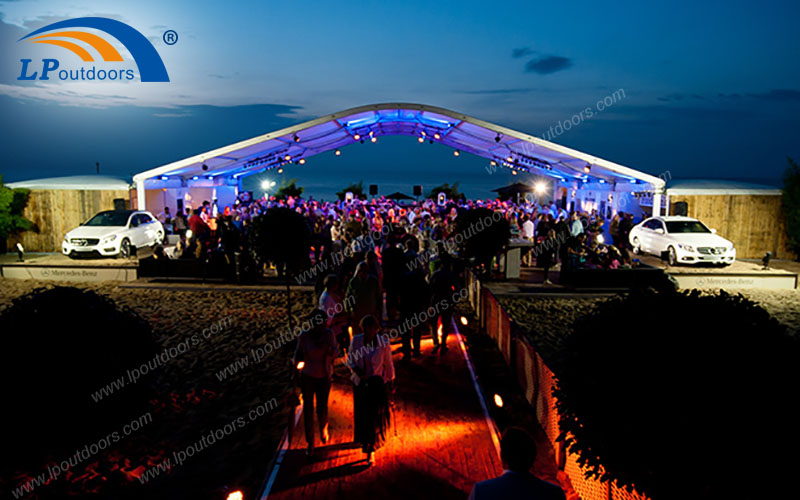 When every musician's notes per second reverberate in the music festival tent, when we can enjoy the shock of music. In addition, LP outdoors also provides accessories related to music tents, such as curtains, stage frames, and trusses.