A Large Warehouse Tent For A logistics Company Park
Views:34 Author:Site Editor Publish Time: 2018-05-08 Origin:Site Inquire
LP tent provides a large warehouse tent for a logistics company park. Large warehouse tents can be used as temporary or long-term warehouses, but also for special project construction, it can meet the different needs of various customers of the warehouse. The large warehouse tent has three characteristics:temporary, flexibility, and mobility.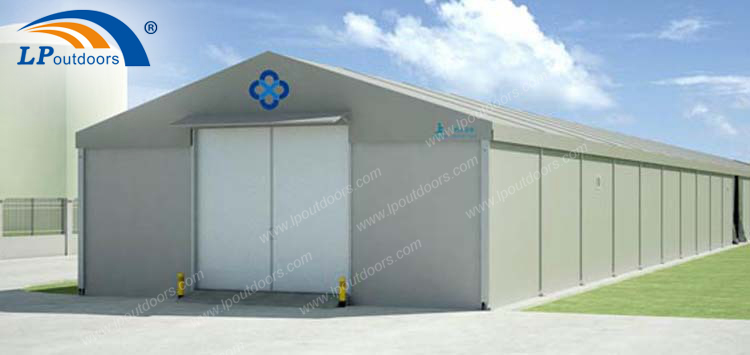 The LP warehouse tent building use German technology and complies with international building codes. The large warehouse tent building constructed according to the operation specification , can withstand the wind speed of 80KM/hour. The width can be arbitrarily chosen and the length is unlimited. The four sides of the warehouse tent are made of sandwich walls and very strong. There are no load-bearing pillars inside the warehouse. That make the warehouse utilization rate reach 100%.

LP warehouse tent short construction time and good quality and could solved the difficult problems of the logistics industry during the peak season.More Deaits From LPOUTDOORS TENTS.