LPOutdoors Design 50m Aluminum Curved Event Tent For Music Festival
Views:22 Author:LPOUTDOORS Publish Time: 2018-09-18 Origin:Site Inquire
The organizers of Rock Werchter and Pukkelpop were looking for new and innovative festival tents offering more features than the traditional normal tents. They found the ideal partner LP outdoors.
At the request of Live Nation and Pukkelpop, LPoutdoors developed the imposing TFS structure which is 50 m wide and is designed by its enormous size and unique curved shape.
Thanks to the high inside the structure offers better acoustics. In addition, the TFS allows a more efficient use of space due to the lack of tension cables and a descending outside sail, and by the free span inside.
In addition, in the festival tents lighting and decoration can be attached directly to the roof beam, without additional loss of space. The curved structure complies with the strictest European standards, safety and finish of a building.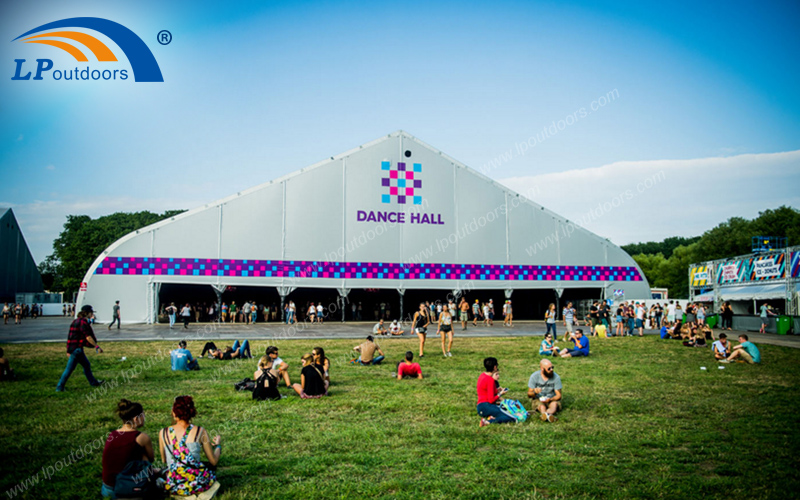 To view our impressive range of 50m Aluminum Curved Event Tent For Music Festival, please click here
Take a look at examples of our work by clicking here
For a FREE initial consultation with our experienced catering and 50m Aluminum Curved Event Tent For Music Festival team, please contact us by clicking here