40M Polygon Large Aluminum Outdoor Sports Tennis Tent Make The Sports Keep Hot In Winter
Views:63 Author:LPOUTDOORS Publish Time: 2018-12-13 Origin:Site Inquire
Does your local authority or sports club need new sports infrastructure? Then choose a top structure from LP Outdoors.
In LPOutdoors sports tent, people can engage in their favorite sports summer and winter in the most comfortable conditions, whether it is tennis, football, multi sports, or other sports.
LPoutdoors provide the client with 40m x 115m indoor tennis tent for the tennis court project, with seats between and behind the court. The side walls can be removed in the summer, which means that our indoor tennis tent can be used throughout the year in addition to providing a place to play in the winter.
LP Outdoors will design and build a high quality solution to fit your specific needs, taking full account of safety and the environment.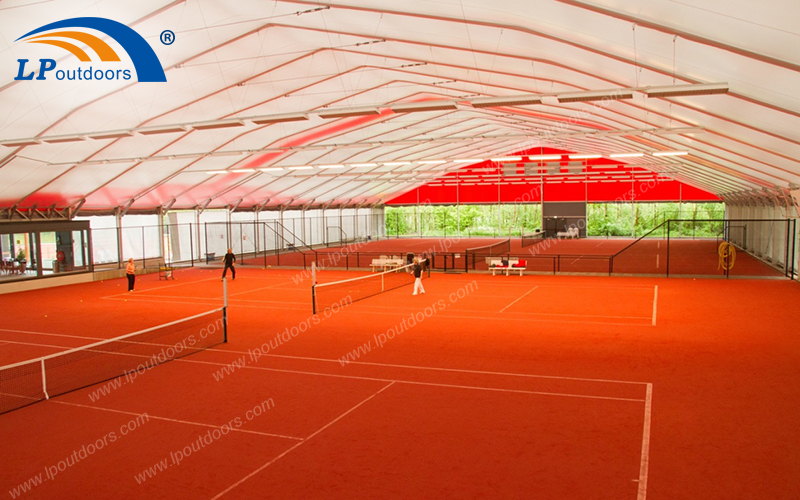 To view our impressive range of 40M Polygon Large Aluminum Outdoor Sports Tennis Tent, please click here
Take a look at examples of our work by clicking here
For a FREE initial consultation with our experienced catering and 40M Polygon Large Aluminum Outdoor Sports Tennis Tent team, please contact us by clicking here