The Superstars Finally Meet After 24 Years In 20M Outdoor Event Tent
Views:13 Author:LPOUTDOORS Publish Time: 2018-07-24 Origin:Site Inquire
Dongguan LPoutdoors outdoor event tent has always been our hot products which can provide a safe and comfortable and can match different accessories to meet various needs of the event party tent. In addition, the environment of event tent maybe make people feels event tent is not comfortable enough, inside transmittance and conduit material can appear very abrupt inside event tent,and it is not good-looking. In fact, LPoudtoors as early as 5 years ago has solved this problems of the event tent.

In the early morning of July 23, Xiaolong Shi took a photo with Lin zhiying, with the caption:long time not see. Lin zhiying and shi xiaolong are reportedly invited to the Jackie chan international action film week, which is the second time the two have been photographed together after 24 years on the show. The standard of this event tent is the physical picture of our 20 meter event tent. You can see,after simple collocation, event tent already can satisfy the demand of a small banquet inside. At the same time, after tie-in lamplight, our 20 meters event tent still can achieve the advantage of brief introduction and transparent. Compared with traditional buildings, the top of PVC cloth has better light and air permeability. The aluminium alloy of event tent also has the aesthetic feeling of postmodern industrial age building more on photograph.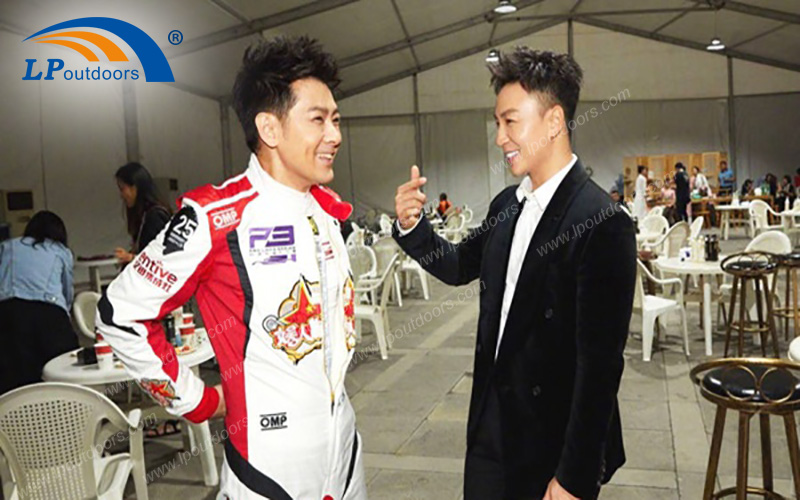 Party activities can be held in our 20m event tent, in addition, we have always uphold the "one tent is multi-purpose" principle. In fact as long as the use of prefabricated event tent design, whether the party or wedding ceremony, as long as you provide a activities and needs, we will be in our years of experience in manufacturing of event tent for you to create the most suitable for the tent.