Outdoor Luxurious Decoration Meeting Party Tent In Qatar
Views:19 Author:Site Editor Publish Time: 2018-05-09 Origin:Site Inquire
At present, more and more commercial activities such as exhibition promotion, automobile tour, new product launch, promotion and promotion are held outdoors, meeting room and the forms of business activities are also varied. In order to ensure the smooth running of the event, tents are generally used to provide indoor space. What kind of activity in the general tent.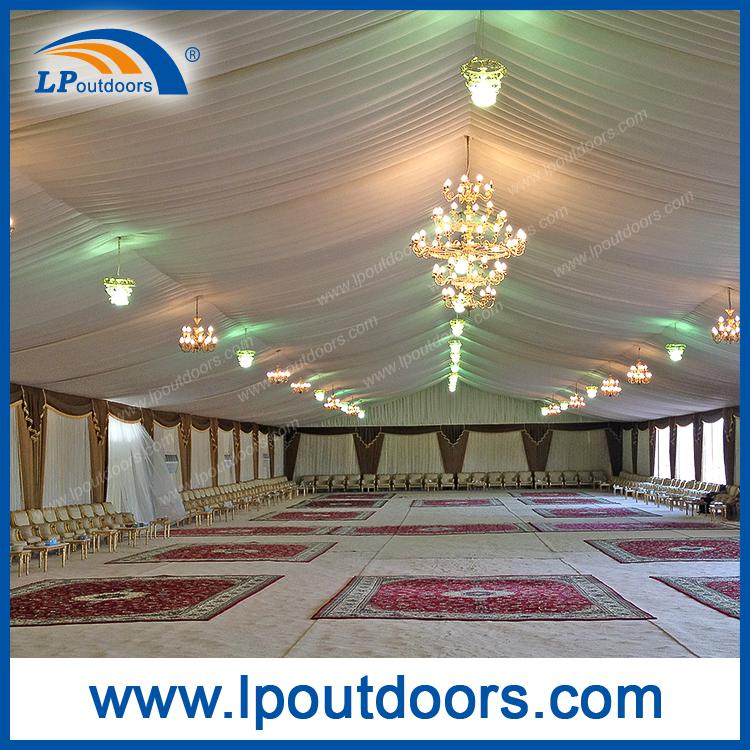 Today we introduce a meeting party tent to you. Please check our 20*60m party tent with lining ,lighting,air conditioner ,tables and chairs photos.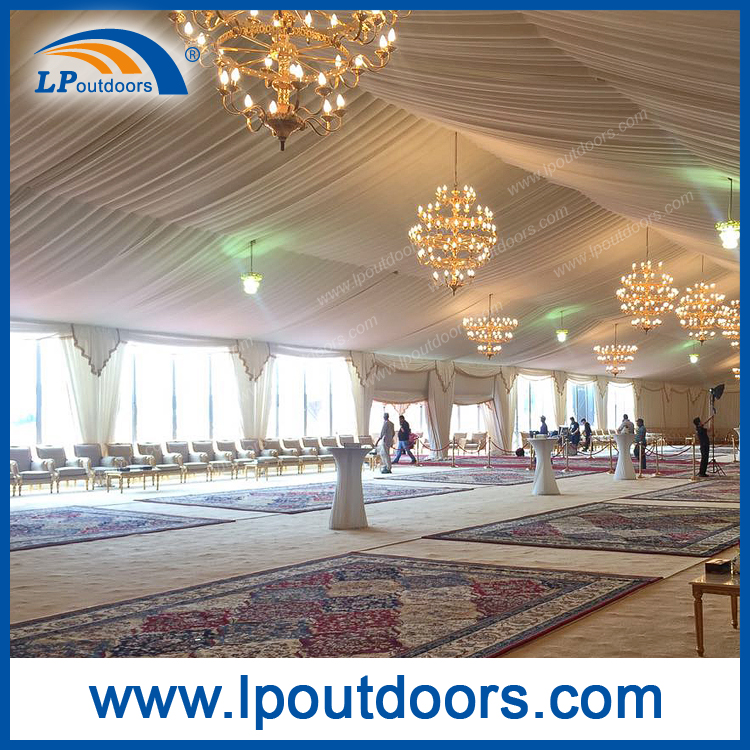 At the same time, a 10*10 meter pagoda tent can be used as a reception check-in room.If you want to hold a party or event outdoors, please feel free to contact us.