Luxury Aluminum Large Outdoor Party Tent Is A Suitable For Dinner Event
Views:31 Author:LPOUTDOORS Publish Time: 2018-09-10 Origin:Site Inquire
Some time people need a quiet and airy environment for a dinner party, and because of place limited and time not allowed, can't set up a dinner hall. And then many people will choose temporary building party tent for it.
As a professional event tent manufacture and designer, LP outdoors supports a series of solutions to our customers.
Only our clients give us how many persons will be accommodated in or ground size, hat we could suggest proper party tent size for them.
We support party tent for dinner event, it have not any legs inside, the ground could used 100%,in order to set up a more warm and comfortable dinner surroundings ,the party tent eave could hanging light and lining.
If in hot summer, the party tent side walls could close and set an air conditioning inside, more comfortable for eating. If in good weather, the party tent side walls could open to see outdoors landscape.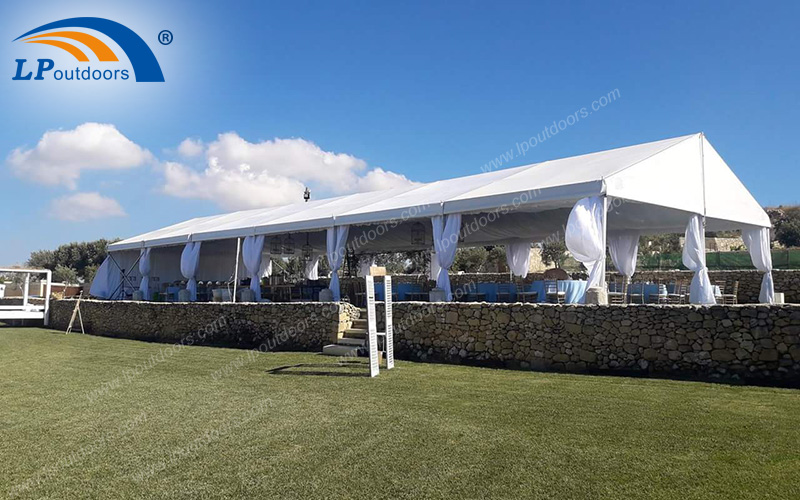 To view our impressive range of Luxury Aluminum Large Outdoor Party Tent For Dinner Event, please click here
Take a look at examples of our work by clicking here
For a FREE initial consultation with our experienced catering and Luxury Aluminum Large Outdoor Party Tent For Dinner Event team, please contact us by clicking here