Liping Manufacture Customized Outdoor Wedding Tent For Your Design
Views:18 Author:Site Editor Publish Time: 2018-05-28 Origin:Site Inquire
When you want a luxurious wedding, when you don't want to hold a wedding in the hotel, when you need more wedding venues, LP OUTDOORS tent room is your best choice.

The tent wedding is already the mainstream of the outdoor wedding. On the green grass, the gentle sunshine falls on the white wedding tent. The gentle sea breeze blows into the wedding tent. An ingenious western wedding will be a lifetime,memorable.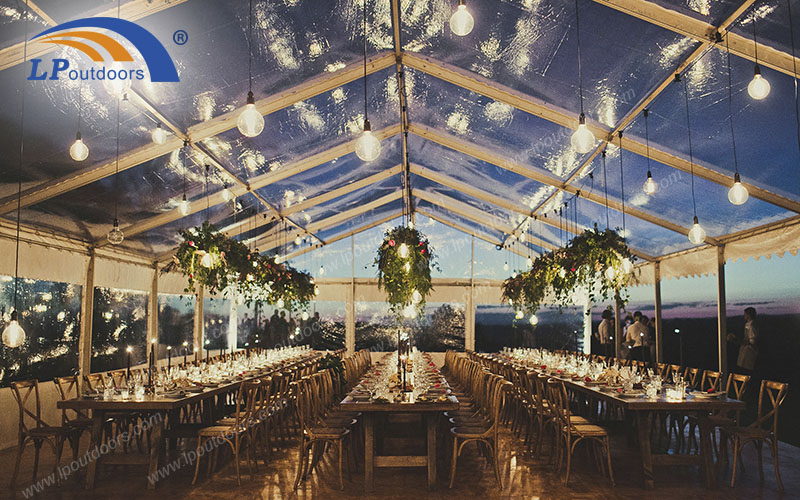 LP Wedding tent roof cover : transparent pvc cover , white pvc cover , other color pvc color ect. LP Wedding tent sidewall : transparent pvc wall, white pvc wall , ABS wall , glass wall , sandwich wall .Accessories : wooden system , air conditioner , lighting , lining &curtain , tables , chairs , carpet , flowers , glass door , special printing ect .

The following figure is Michael Jordan and the Cuban supermodel Evette. Prieto's wedding tent. It is a combination of many different sizes of white tents and transparent tents. Transparent tent with white ceiling, all tents without windows, then can provide a magnificent, privacy, big wedding. if you are interested in this item, please check here to get more information.