LPoutdoors Tent structure & Using of Tent
Views:42 Author:Site Editor Publish Time: 2018-05-03 Origin:Site Inquire
Tent have all kinds of structure including A-shaped, peach-shaped, polygonal, curved, etc. The different shapes have different uses.

A-shaped tents are widely used, such as weddings, parties, exhibitions, concerts, warehouses, etc. A-shaped tents can change the area of tents according to the needs of venues and activities. The advantage is that lighting, ceilings and curtains are conveniently arranged indoors. It make festival and celebrations more colorful and festive.

Peach-shaped tents are mostly used for parked airports and warehouses. The advantage of the peach-shaped canopy is that there are not extra pillars in the middle and the aircraft can be unlimited in the canopy. Besides the unique installation, it is also possible to increase or reduce the area of aircraft tents at any time to ensure that the number of aircraft changes at any time. Also it is easy and fast to set up and dismantle.

Polygon tents are used for sports events such as swimming pools, badminton halls, tennis halls, etc., and also for opera houses so on.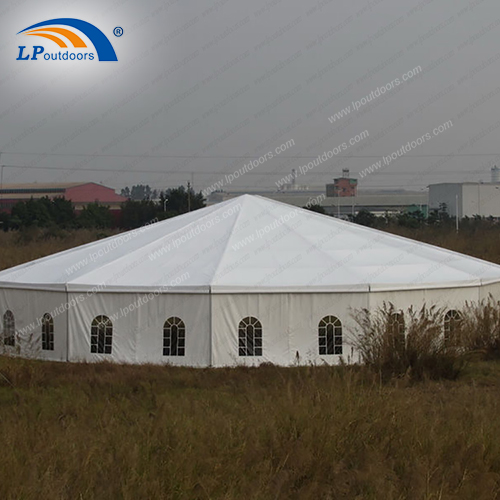 Curved tent is more beautiful than the A-shape. the using are similar with A-shape tent.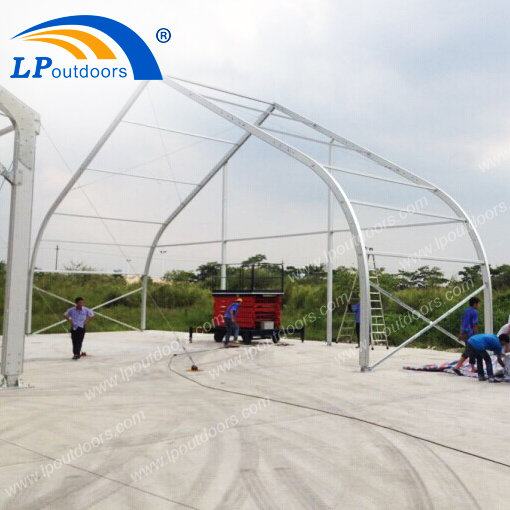 If you want to know more details for these tent, please visit our website: www.lpoutdoors.com