LPoutdoors Design Aluminum Large-scale Storage Tents For Lithuania
Views:21 Author:Site Editor Publish Time: 2018-06-08 Origin:Site Inquire
Constrained by the shortcomings of the traditional solid construction approval process and the long construction period, more and more factories begin to adopt the new large-scale storage tents that are quickly constructed.

The characteristics of prefabricated storage tents are regular design, interchangeable structures, and infinite lengthening or shortening. The factory can be built at any time, extended at any time, and relocated at any time.

Our Lithuania client had a lot fo goods need temporary space to store. So LPoutdoors provided five sets temporary storage tents for our clients

The main structure of LPoutdoors large storage tents is made of aluminum frame and PVC covers. The material is lightweight, convenient to transport, fast to build, the materials can be recycled, greatly reducing the environmental pollution.

LPoutdoors storage tents are used as semi-permanent temporary buildings, and they can be used for several months to several years. According to the actual needs of factories, they can be used safely. LPoutdoors large storage tents can provide windows, air conditioners, lights, and drainage systems. One-stop supporting facilities solution for customers to choose.

LPoutdoors prefabricated storage tent focuses on safety and practicality, can withstand a variety of climatic conditions, and has a service life more than 10 years. It has been applied in many industries and solved the transition of the company's existing factory buildings during the period of strategic adjustment. problem.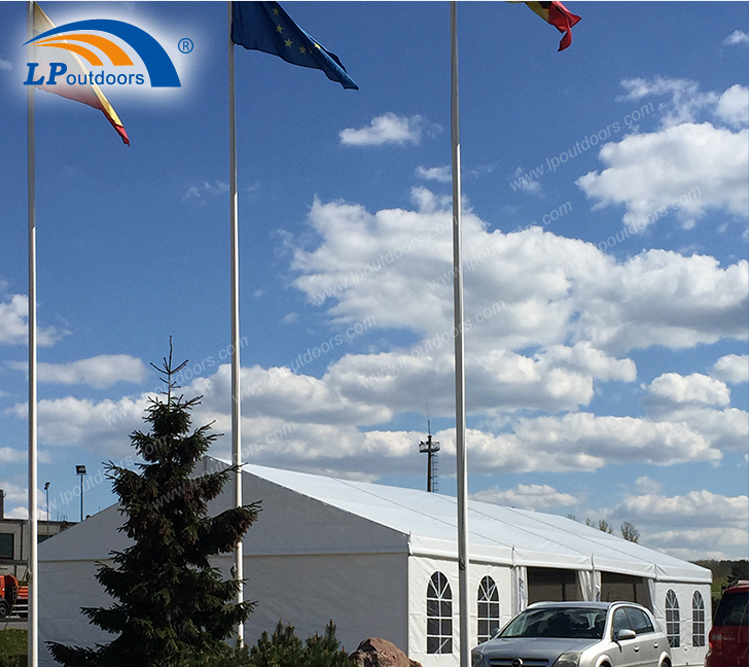 If you want to know more details,please contact us right now.