Is 10X10m Pagoda Tent For Business Event Reliable In Quality
Views:24 Author:LPOUTDOORS Publish Time: 2018-07-16 Origin:Site Inquire
More and more business people are tired of talking business at the office, and large product demonstrations can be tricky because of sometimes limited venues. So someone wiil choice for business affairs in the outdoor, but it would be restricted by many conditions, such as the bad weather, or builting an outdoor room will cost manpower. Therefore, LPoutdoors a tent manufacturer has provided 10x10m pagoda tent. Today I'd like to introduce you to this multi-purpose pagoda tent for outdoor business or small party.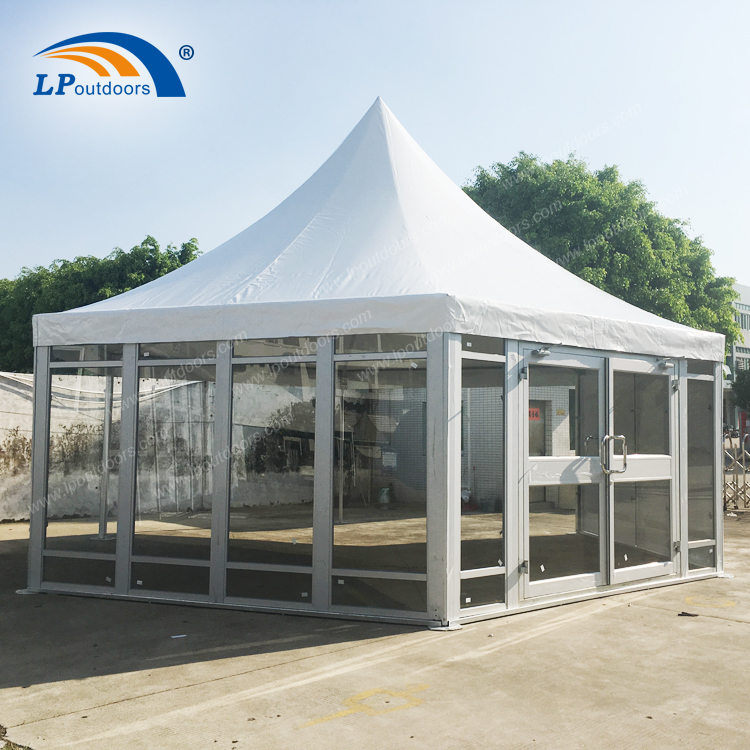 Everyone is worried about the safety of the pagoda tent, the product is made of the high strength aluminum alloy 6061/T6. At the same time, our cover are adopted PVC double coated polyester textile,650g-850g/m2 flame retardant toDIN4102 B1,M2. So the requirements of outdoor shading and waterproof are totally suitable. As all we know, business negotiations stress secrecy. The assembly parts can also meet the needs of all business tents. We provide sandwich walls and ABS walls, which combine with our PVC fabric to form a soundproof enclosed tent space.

Russian President Vladimir Putin had signed his name in "Nord Stream 2" (carry natural gas from the eastern Russia to a gas pipeline in northern Germany) when he watch the project progress. We had provided 10 x10m pagoda tents for their business. It could prove that the safety and stealth of the pagoda tent.

If you are struggling to find a suitable tent for business, please feel free to contact us.