How Successful LPoutdoors Annual Alumni Transparent Event Tent Is?
Views:13 Author:LPOUTDOORS Publish Time: 2018-06-20 Origin:Site Inquire
For 13 years, Li-Ping has worked with a major university to host their annual alumni event. It is a sophisticated event that has raised millions of dollars for the university. And the tent have to be suitable for alumni to hold all kinds of activities.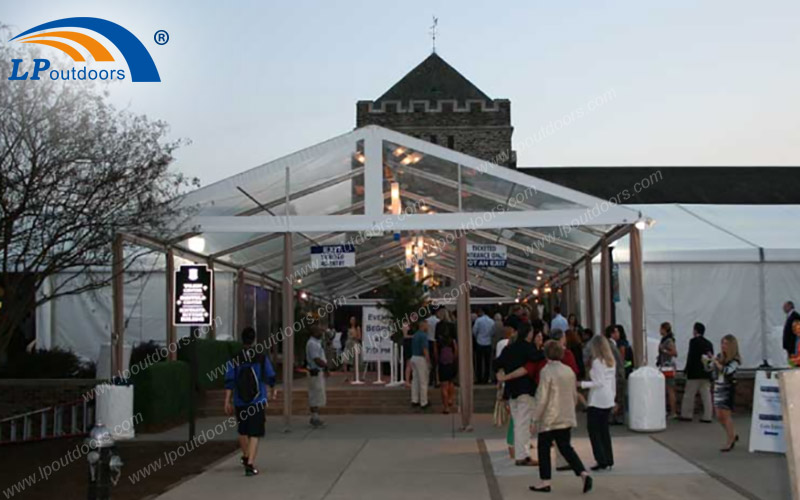 This annual alumni event was originally held on a soccer field, but has since been moved to another location on campus that is longer and narrower, yet still requires the same amount of square footage. The change in location requires our crew to carry all equipment to the site by hand.And what makes the things go easy is that we offer customized design tents by the client.A floor built to four feet high is also required to accommodate the slope in the ground, along with full climate control.

What started as a five-year project has grown into a 20-year-old relationship. We rise to the challenge each year and continue to provide the university with an event to remember. If you want a tent, which can be customized,please feel free to concact us.