A Big Nostalgic Event Held In A Customized Star Tent In Eastern Europe
Views:13 Author:LPOUTDOORS Publish Time: 2018-07-20 Origin:Site Inquire
Modern people are more and more fond of the things restoring ancient ways, especially in recent years, vintage style ways has become popular. So many guests came to consult LPoutdoors and wanted a special tent for holding a vintage activity. There day,our clients hosted a big nostalgic event in Eastern Europe.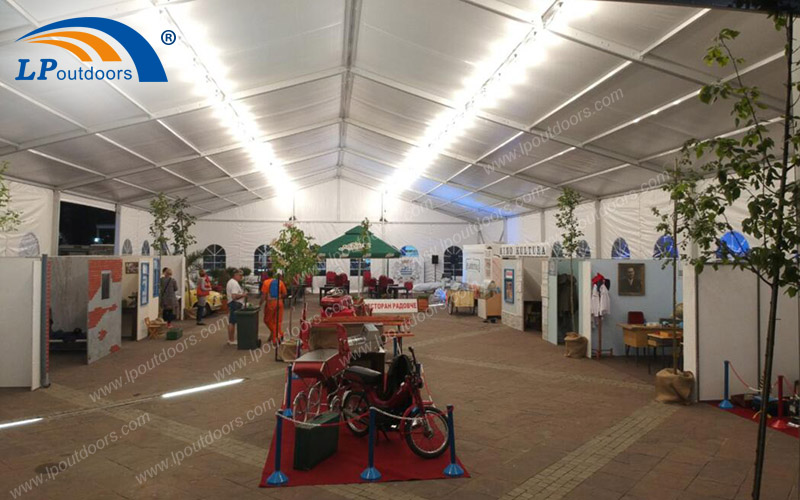 In the tents of 16*30 meters and 16*20 meters. The interior of the tent is divided into a small number of small rooms with a dining table, chairs, etc., and two light strings for decoration. Outside the tent, it is equipped with one set of pagoda tent and two set of star tent for reception and rest area. Each of tents can printing your logo on it . And for big event , we also have the dome tent , frame tent ,folding tent and flags ect.

As we provide customized services, the customer does not have to worry about whether our tents can be matched. As long as you and us make your request, we can provide the tent what you want.