LPOutdoors Set Up A 10x30m Aluminium White Marquee Event Tent For Outdoor Relaxing Party
Views:38 Author:LPOUTDOORS Publish Time: 2018-12-06 Origin:Site Inquire
With the continuous development of society more and more yang people feel more stressful and not time to get a good rest and really relax, and governments always organized some festival event for worker, make them feel their work city warm, and because event time short and place have limited, and the party event tent could solve this problem.
LP outdoors as a professional tent manufacturer, we supplied many tents for governments' project, we supplied one of 10X30m tent for picnic event in the city, and the 10X30m party event tent install on a grass land and it not any legs inside, and space could reach 100% using, and inside set two line tables to put all kinds of foods.
Not sidewalls make the air fresh , and the roof eave hang colorful light make the festival atmosphere more lively.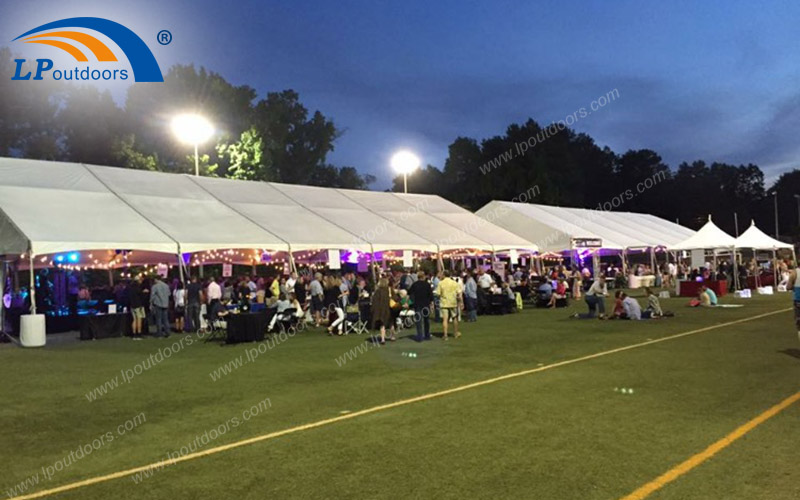 To view our impressive range of 10x30m Aluminium White Marquee Event Tent For Outdoor, please click here
Take a look at examples of our work by clicking here
For a FREE initial consultation with our experienced catering and 10x30m Aluminium White Marquee Event Tent For Outdoor team, please contact us by clicking here