More Than 1000 People Luxury Marquee Reception Tent For Sports Event In Qatar
Views:19 Author:LPOUTDOORS Publish Time: 2018-10-25 Origin:Site Inquire
It's not easy to watch sports outdoors in the fall. Because the weather is changeable in autumn, it is easy to be affected by the weather when watching games outdoors. To address these issues while providing a better venue for spectators to watch the game, our Qatar guests approached us and sought help.
LPoutdoors have wide variety of tents for you option, also with customized design to give you unique tent.
In the last month, one of our Qatar customer just organized sports event, they installed our 20x60m size marquee tent as VIP restaurant for guests, people were seat inside to watch the games and feel warm in our tent, and the client shared some pictures for reference.
Also we can offer you one stop solution for this tent project, such as lights, wood flooring, and furniture.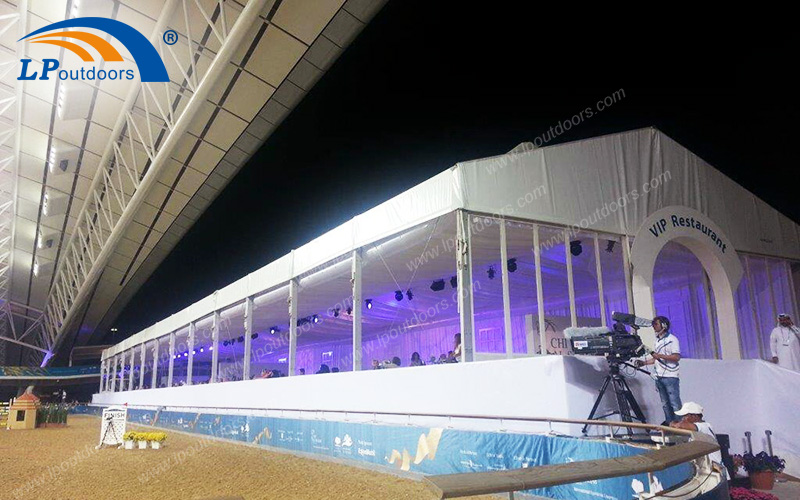 To view our impressive range of 1000 People Luxury Marquee Reception Tent For Sports Event , please click here
Take a look at examples of our work by clicking here
For a FREE initial consultation with our experienced catering and 1000 People Luxury Marquee Reception Tent For Sports Event team, please contact us by clicking here